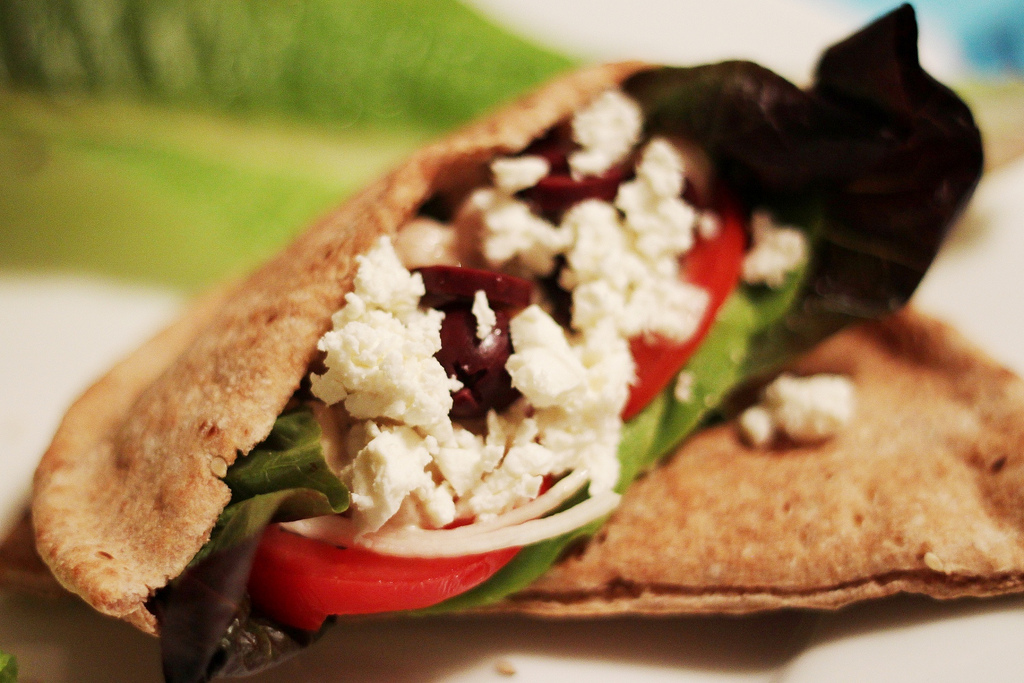 Note: This was originally posted by the North Carolina Expanded Food and Nutrition Program here.
Sandwiches are a common staple food on a lunchbox menu for children, but I've noticed sandwiches have gotten a reputation as being boring or bland because children get tired of eating the same old sandwich for lunch every day. Sure, spreading some peanut butter and jelly on bread or just slapping on a few cold cuts makes for a tasty and easy meal, but eating that every day can make sandwiches less appealing. Get creative with new sandwich recipes and combinations to make lunch a meal that your child (and you) will look forward to!
Here are some tips on how to expand your sandwich selections:
Swap the usual sandwich bread for a tortilla, open-faced flatbread, or pita pocket. Aim for a whole-wheat option for added fiber, vitamins, and minerals!
 Try adding different vegetables (or even fruits!) for variety and color.
Have leftovers? Think about how you could put them together to create a unique sandwich.
Avocado, in small portions, is a healthy alternative to a popular sandwich condiment: mayonnaise. Mash up an avocado and mix it with plain nonfat or low-fat yogurt to make a creamy spread for your sandwiches. Add lemon or lime juice for extra flavor!
Corner Kick Pita Pocket
Makes 2 servings Serving Size: 1/2 pita pocket
Ingredients
 ½ cup spinach, trimmed leaves
¼ cup cucumber, sliced
¼ cup carrots, shredded
1 tablespoon salsa
1 tablespoon fat-free Ranch salad dressing
 1 (6 ½) inch pita pocket
4 oz. extra-lean ground beef (5% fat), cooked
1 cup cantaloupe, cubed
Directions
 Combine beef, spinach, cucumber, and carrots with salsa and Ranch dressing. Mix well.
Cut pita in half. Using your finger, slowly open the pocket so as not to tear the bread.
Divide beef and veggie mix in half and place in each pocket half.
Serve each pocket with ½ cup cantaloupe.
Source: http://www.fruitsandveggiesmorematters.org/corner-kick-pita-pocket
Who says sandwiches are only for lunch? I'm having this for dinner tonight!
Cara
Cara is an EFNEP student intern.