Evidence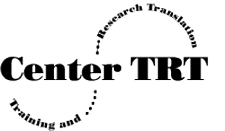 Faithful Families has been accepted as a practice-tested intervention by the Center of Excellence for Training and Research Translation (Center TRT) at UNC Chapel Hill. Center TRT, in collaboration with the Centers for Disease Control and Prevention's (CDC) Nutrition and Physical Activity Program to Prevent Obesity and Other Chronic Diseases, has developed a process for reviewing, translating and disseminating interventions. This process is applied to obesity prevention interventions that have been tested through research studies or have been developed and evaluated in practice. Interventions are recommended by expert reviewers and CDC for dissemination. Faithful Families is the first faith-based intervention to achieve this status.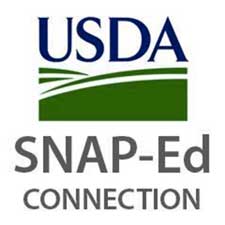 ---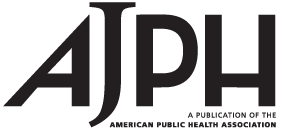 Annie Hardison-Moody, Julia Yao, "Faithful Families, Thriving Communities: Bridging Faith and Health Through a State-Level Partnership," American Journal of Public Health 109, no. 3 (March 1, 2019): pp. 363-368.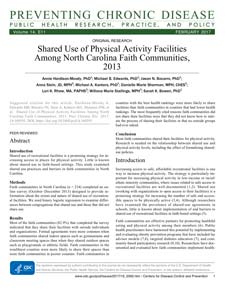 Hardison-Moody, A., Bocarro, J., Edwards, M., Stein, A., Kanters, M., Sherman, D., Rhew, L., Stallings, W., Bowen, S. (2017) Shared use of physical activity facilities among North Carolina faith communities, 2013. Preventing Chronic Disease 14.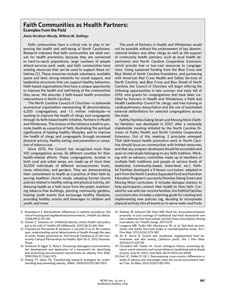 Hardison-Moody, A., Stallings, W. (2012) Faith communities as health partners: Examples from the field. North Carolina Medical Journal. 73(5):387-8.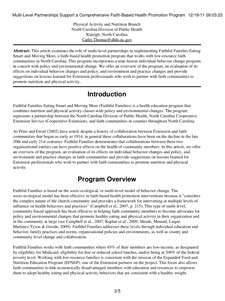 Hardison-Moody, A., Dunn, C., Hall, D., Jones, L., Newkirk, J and Thomas, C. (2011) Multi-Level partnerships support a comprehensive faith-based health promotion program. Journal of Extension 49(6).