Our Mission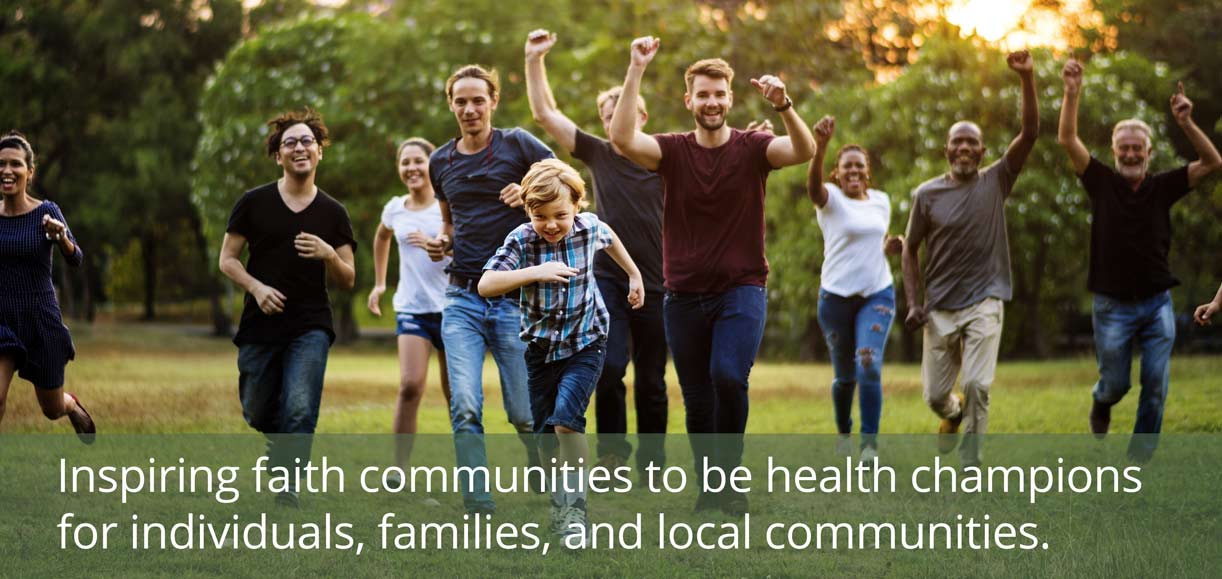 Inspiring faith communities to be health champions for individuals, families, and local communities.
Faithful Families Thriving Communities (Faithful Families) works directly in  communities of faith across the country to promote health for individuals, families, and local communities. The practice-tested program is open to all faith and religious traditions and engages faith communities in health education, environmental changes to support health, and community-wide health initiatives.
OUR VISION
Faithful Families believes that communities of faith are important health advocates, particularly in communities affected by health disparities or lacking access to crucial resources. That's why we are here to empower faith communities as they become changemakers in helping their communities thrive – physically, mentally, and spiritually.
Shared Values
Collaborative Process. We do our best to include others in decisions that impact the program and its direction.
Change. We think that change is important for growth, and we are open to adapting the program to fit the needs of communities and the people we serve.
Evidence. We recognize that it's important to base our work on the best possible evidence for what works in faith-based health promotion.
Listening. We strive to listen to and learn from our partners and communities.
Empowerment and Education. We hope that the program will help faith communities to feel empowered to become change agents in their communities. We aim to provide education and opportunities to help faith communities grow in that role.
Equity. We aim to address health equity in all that we do, from the development of the program to its implementation.
Religious Diversity. We respect and honor the practices and beliefs that all our faith community partners bring to this work.
Learn more about what we do »