Video Modules
Faithful Families provides tools to help faith communities to assess their community's assets, strengths, and needs and develop action steps for policy, systems, and environmental changes.


In partnership with University of Tennessee Extension and the Southern Regional Center of Excellence in Nutrition Education and Obesity Prevention (RNECE-South), Faithful Families was featured in a series of video modules that explores policy, systems, and environmental (PSE) approaches in faith-based settings. The modules go over faith community recruitment, support from faith leadership, assessing need, implementation, and evaluation.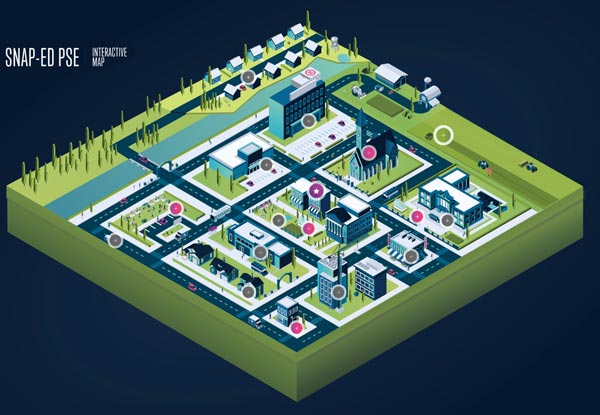 These video modules support the Obesity Prevention Interventions and Evaluation Framework in the SNAP-Ed Toolkit. They are housed on the SNAP-ED Interactive Map, which provides a blueprint of PSE approaches in the various settings where we eat, learn, live, play, shop and work.
Why Faith Based Communities?
Faith communities can create long-term sustainable changes to support healthy living in their own organization and even in the broader community.
Recruitment Efforts in Faith Based Communities
Learn about strategies to help engage faith communities, lay leaders, and faith leaders to support community-wide changes for healthy eating and physical activity.
Leadership Support and Assessing Need Within Faith Based Communities
Discover tools that can help faith communities and faith leaders assess their community's strengths, assets, and needs.
Implementing
Learn about best practices to implement policy, system, and environmental supports in faith communities.
Evaluating PSEs in a Faith Based Community
Discover tools to evaluate successes and community-wide changes in a faith community.