2020 Faithful Families Summit
Engagement and Equity:  Faith and Health Partnerships for Thriving Communities
March 30 – April 3, 2020
The event is now over.  Thanks to everyone who participated and took part in our conversations without the week!
What is the Faithful Families Virtual Summit?
The Summit is structured so that you can participate at your own pace.
Each day this week, we will focus on a health-related topic within the faith and health space.  You will receive a newsletter in your email inbox every morning (just like this one!), with materials to review that day or whenever is most convenient for you.
Each newsletter will include:
links to audio recordings, videos, or a live webinar
additional resources related to the day's topic
personal challenge to engage with the day's topic
and tools to help address the COVID-19 outbreak
Join the conversation on social media!
Throughout the Summit week, we also encourage you to engage with #FFSummit2020 via social media (Twitter and Facebook), where we will be sharing and posting about the Summit event and resources.
Monday, March 30 – Friday, April 3

For each day of the week, the Summit will focus on a particular health-related topic within the faith and health space.
The newsletters will also contain:
a daily personal challenge
helpful resources related to the day's topic
tools to help address the COVID-19 pandemic
hashtag to share thoughts/feedback on social media
Day 1 (Monday, March 30)
Day 2 (Tuesday, March 31)
Addressing the COVID-19 Pandemic: The faith community responds [Live Webinar, 1-2pm]
Day 3 (Wednesday, April 1)

Mental Health with Dr. Janee Avent Harris [Live Webinar, 1-2PM]
Day 4 (Thursday, April 2)

Adverse Childhood Experiences: How faith communities can address trauma and grow resilience [Live Webinar, 11AM-Noon]
Day 5 (Friday, April 3):
From Recruitment to Long-Term Partnerships: Growing your Faithful Families programming [Audio Recording]
Message from Mark Benton and Dr. Cardra Burns from NC Division of Public Health
Message from Dr. Richard Bonanno from NC State Extension
Recognition of Summit Award winners
Day 1 (Monday, March 30)
Welcome Message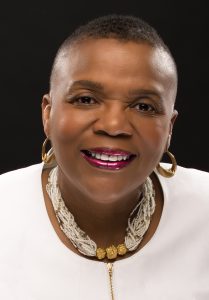 Dr. Pernessa Seele is Founder & CEO of the Balm in Gilead, Inc., a not-for-profit organization celebrating 30 years of providing technical support that strengthens the capacity of faith institutions in the USA and in Africa to promote health education and services that contribute to the elimination of health disparities.
As a pioneer in developing public health & faith-based models for engaging individuals in health promotion and disease prevention interventions, Time Magazine 100 names her One of the Most Influential Persons in the World in 2006; Essence Magazine, in its 35th Anniversary issue, named Dr. Seele one of the 35 Most Beautiful and Remarkable Women in the World. In May 2010, Dr. Seele was selected as 21 Leaders of the 21st Century of Women E-News in New York City. Clark Atlanta University honored Dr. Seele with the 2008 Pathway of Excellence Award, citing her as one of its most outstanding graduates of all time. In October 2017, His Eminence Timothy Michael Cardinal Dolan, Archbishop of New York, bestowed the Pierre Toussaint Medallion upon Dr. Seele.
Dr. Seele is the author of Stand Up to Stigma! How to Reject Fear & Shame. She is an honorary member of the Alpha Kappa Sorority, Inc. She received a Bachelor of Science degree and Master of Science from Clark Atlanta University in 1976 & 1979 respectively and Doctorate of Human Letters from the College of New Rochelle, NY in 2007. She is a native of Lincolnville, SC.
Conversation on Community Engagement and Equity
Reverend Angela Brown was born and raised in Winston-Salem, NC. She attended St. Augustine's College in Raleigh, NC, with concentration of studies in both Chemistry and Business Management. Rev. Angela Brown is an ordained minister in the Christian Methodist Episcopal Church, and is the Pastor of Shouse Temple CME Church in Winston-Salem, NC.
Rev. Brown has served faithfully for twenty years at Wake Forest Baptist Health. She served eighteen years as Senior Physical and Occupational Therapist Technician. For the past two years, Rev. Angela Brown has served as the Community Health Coordinator in the FaithHealth Division. On a daily basis, Rev. Brown engages with the social determinants of health for persons who live in communities that have the highest Charity Care rate, highest Emergency department visits, lowest income rate and minimum access to Health Care services. Rev. Brown also has the ability to connect with ministries and support systems offered by communities of faith.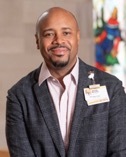 Jeremy Moseley is the Director for Community Engagement of Wake Forest Baptist Health's FaithHealth Division, which is in Winston-Salem, NC. He provides support for six full-time Community Health Workers and forty-two part-time Connectors aligned with faith and social networks across the region who extend patient care into the community. Currently, he also provides administrative support and direction for community benefit and community health needs assessment efforts, population health strategies, Medicaid Managed Care partnerships, and community stakeholder engagement.
He has a B.S. in Public Health Administration from UNC-Chapel Hill and a Master's in Public Health Analysis and Management from East Carolina University. He has worked to improve community-based care transitions, increase community engagement and access to services, and link community resources to healthcare systems. He has previous experience designing regional projects funded by the Centers for Disease Control and Prevention to address heart disease and stroke preventions and systems of care, projects funded by the Centers for Medicaid and Medicare Services to address care transitions and hospital readmissions, and health system supported programs to improve transitions of care and the health of individuals residing in socially complex communities. He staffed a state heart disease and stroke prevention legislative committee; and has served on workgroups for Stakeholder Health, a Robert Wood Johnson Foundation and health system funded learning community, with other participating health systems to transform health through community partnership. He has worked in a variety of settings including an academic medical center, health plan, state health department, academic research center, federally qualified community health center, and community hospital to implement various health care, public health, and strategic planning activities to improve systems, health, and well-being through state and local community partnerships.
June Britt, FaithHealth Connector
Pastor Daniel Sostaita,  Iglesia Cristiana Sin Fronteras, FaithHealth Connector
Dr. Jon Houser, Pastor of Disciples of Grace Ministries, FaithHealth Connector
Day 2 (Tuesday, March 31)
Addressing the COVID-19 Pandemic: Faith Communities Respond
Dr. Sarah Kirby, State Program Leader for Family and Consumer Sciences & Professor, NC State University, Agricultural and Human Sciences Department
Dr. Ben Chapman, Extension Food Safety Specialist & Professor, NC State University, Agricultural and Human Sciences Department
Day 3 (Wednesday, April 1)

Faith and Mental Health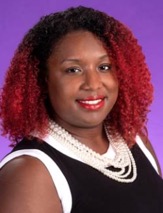 Dr. Janeé Avent Harris received her Master of Science in Clinical Mental Health Counseling and Doctorate of Philosophy in Counseling and Counselor Education from The University of North Carolina at Greensboro. She is a National Certified Counselor, Approved Clinical Supervisor, and Licensed Professional Counselor Associate with clinical experience in a variety of settings including a college counseling center, level 1 trauma center, and a child/adolescent inpatient behavioral health center.
Currently, she is an Assistant Professor in the Counselor Education program at East Carolina University. She is an active researcher, publishing and presenting on subject matters including diversity and cultural issues, examining the role of religion/spirituality in African American mental health help-seeking behaviors, counselor training and clinical supervision, and multicultural considerations in counselor education/academia. Her work is motivated by her passion to see people from all backgrounds and life experiences have access to quality and culturally sensitive mental health services.
Day 4 (Thursday, April 2)

Adverse Childhood Experiences: How faith communities can address trauma and grow resilience
Dr. Kim Allen, Extension Specialist and Associate Professor, Agricultural and Human Sciences Department, NC State University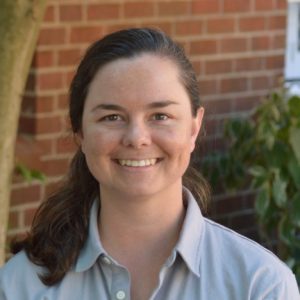 Jessica Stokes is the Partners in Health and Wholeness (a program of the NC Council of Churches) Regional Coordinator for Eastern North Carolina. She joins the Council with a deep love for North Carolina, returning home after directing an interfaith nonprofit in Washington State. Jessica has lived throughout NC, studying and working in Winston-Salem, Wilmington, and the Outer Banks. Jessica earned her Master of Divinity from Wake Forest University and BS in Clinical Psychology from Averett University. She is an ordained Baptist minister. Jessica's background includes non-profit work, hospital chaplaincy, higher education, and the local church. Her convictions are rooted in experiences that range from ministry in Appalachia and a coastal psychiatric hospital to international travel. Jessica's work for PHW will include a focus on mental health education and advocacy. Jessica is based in Wilmington and connects with congregations and partners in the Eastern part of the state.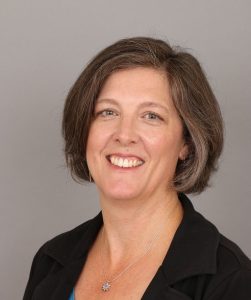 Sharon Hirsch has served as the President and CEO of Prevent Child Abuse North Carolina since October 2015, where she leads a staff of 21 that focuses on strengthening the systems of support to build safe, stable, nurturing relationships and environments so that children grow up in strong families and supportive communities, so they can thrive. She has more than 25 years' experience in nonprofit and government agency management, public relations, advocacy and child well-being. Before joining PCANC, she served for four years as the Executive Director of Donate Life NC where she managed the states' organ, eye and tissue donor registry and grew the number of registered organ donors by 1 million North Carolinians. Her experience includes service in leadership roles at the Durham County Department of Social Services, where she managed an agency budget of more than $300 million and led the agency's community engagement work. She also served as the first Executive Director of the NC Association of County Directors of Social Services and as Staff Director at The Council for State Governments in Lexington, KY. She currently serves on the Board for the Child Care Services Association and is a member of the State Advisory Committee for Community Child Protective Teams and on the Design Team for Pathways to Grade Level Reading. At PCANC she has led efforts to catalyze community prevention plans, has increased staff capacity to provide intermediary supports for evidence-based parenting programs and has secured more than $1 million in new investments in PCANC.
Hirsch holds a bachelor's degree in Political Science from Furman University and has completed coursework towards a master's degree in public administration. She lives with her husband, Steve, in Durham, where she is active in the community and is extremely proud of her two adult children – one completely "off the family payroll" working in Raleigh and the other in graduate school.

Day 5 (Friday, April 3)
From Recruitment to Long-Term Partnerships: Growing your Faithful Families programming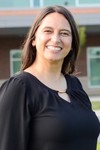 Michelle Estrada is the Family and Consumer Sciences Agent specializing in food and nutrition and volunteer development through NC State University at the Wayne County Cooperative Extension. Michelle's role is to design, implement and evaluate educational programs in the areas of foods, nutrition and wellness, and food preservation. Michelle has helped parents of children from birth to age 5 prepare their children to succeed in school through home visits and parenting classes. Her experience and understanding of Latino and American culture has helped her to develop handouts, newsletters and other educational materials for Spanish speakers. She holds a Bachelor of Childhood Education degree from Mexico and has experience working in the classroom as a preschool teacher at Head Start as well as in Mexico in rural and private school settings with Reggio Emilia system. Michelle serves on the Wayne County NC Pre-K Committee, Wayne County Latino Council, WAGES Board, and WAGES School Readiness Committee.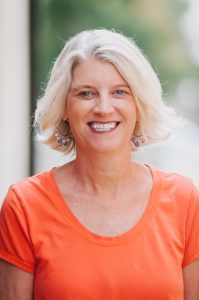 Amy Hanson is the Program Associate and Faith Community Coordinator for the Welborn Baptist Foundation. A registered nurse since 1989, she has worked in a variety of settings including bedside nursing, home care, outpatient clinic, worksite wellness, and community clinics. Since 2011, in her role at Welborn Baptist Foundation, Amy has worked to promote health and wellness in the church and community through the Upgrade Initiative and the promotion of Faith Community Nursing. Amy works with local Faith Based Non-Profits to live out the mission of the Welborn Baptist Foundation, "creating communities that flourish with the well-being, abundance, and peace that God desires."
Closing Messages
Mark Benton, Assistant Secretary for Public Health at NC Department of Health and Human Services
Dr. Cardra Burns, Deputy Secretary for Public Health at NC Department of Health and Human Services
Dr. Richard Bonanno, Assistant Dean, NC State University, College of Agricultural and Life Sciences; and Director, NC State Extension
Summit Awards
We are so excited to announce the Faithful Families award winners!  Congratulations to these programs and many thanks for all of the work they are doing to connect faith and health in the communities they serve. We love learning more about the efforts made to eat healthier foods, increase physical activity, and reduce chronic disease.  We're so proud of all our faith communities and the work that they're doing!
Flagship Award Recipient
Congratulations to Janice Fields, Family and Consumer Science Agent in Robeson County, North Carolina.
According to the 2015 State of County Health Report, 4 of the top 5 leading causes of death in Robeson County include heart disease, cancer, stroke and diabetes. Also, these chronic diseases in adults are impacted by a county poverty rate of 32%, poor nutrition, and food insecurity.
In an effort to address this need, in 2019, Robeson County Cooperative Extension provided Faithful Families classes to 59 participants at a local church, of which 21 attended 5 or more classes.
After the workshops concluded, completed pre- and post-surveys from 14 participants revealed 100% increased knowledge and 93% changed behavior. Forty-three percent stated they were eating more fruits and vegetables and 71% stated they are drinking more water. Furthermore, at least one stated she had lost 6 pounds since the class had started, was eating more fruit and exercising more often. Others stated they were more conscious of portion sizes and reading food labels. In addition, several are now practicing safe food-handling techniques such as washing their fruit before consuming and sanitizing surfaces. By adopting healthy and safe eating and physical activity habits, these participants will improve their families' health, save money, and lessen the financial burden on the health care system. Based on results, Cooperative Extension will continue to offer similar programs in the future.
Janice has been implementing Faithful Families in Robeson County for many years, becoming one of the first counties to adopt the program after its pilot.  She worked closely with partners at the NC Division of Public Health to implement the program, demonstrating that collaboration and coordination can lead to bigger collective impacts.  Although Janice has retired, her work will continue.  We are so grateful to have worked with Janice.  Congratulations, Robeson County!
National Partner Award
We'd also like to extend our wholehearted congratulations to Ebony Lott, SNAP-Ed Extension Agent, Karen Bernard, FCS Agent, Benneka Brooke, SNAP-Ed Program Assistant, and the Faithful Families team at UT-TSU Shelby County in Memphis, Tennessee.
In the greater Memphis metropolitan area of Tennessee, a marketing outlet was needed to acquaint faith communities with the Faithful Families curriculum.  Since Memphis has over 1,500 churches of different denominations, it was decided that an innovative way to reach many different churches in various communities would be to host a Train-the-Trainer workshop.  Ms. Lott, Ms. Bernard, and Ms. Brooke partnered with the Church Health Center to spread the word to any leaders, ambassadors, or volunteers interested in leading the program or assisting with the implementation of Faithful Families.  The Train-the-Trainer workshop is a two-day training that is conducted twice a year.  Each training has had 5-7 churches and up to 20 people in attendance.  The workshop has given each church the chance to implement the Faithful Families program at least twice a year.  The program is not only reaching the church and community members, but is leading to policy, system, and environment changes, as well.
UT-TSU Shelby County Faithful Families' Train-the-Trainer has exceeded expectations already within this first year; 10 churches have been reached, and within those 10, five have either completed, started, or planned to implement the program.  The program has reached over 100 adults!  The success of this program is directly correlated to the unique collaboration between Extension and the Church Health Center working together to better the churches and communities of Memphis, TN.  In addition, it demonstrates how people are willing to step up and take responsibility for delivering this program because they want to see changes occur.
Many wonderful changes have already been seen in the communities as a result of implementing the Faithful Families program.  One church understands the need for getting a registered dietitian to conduct a program on disease prevention.  Another church is planning to create a walking group and is hoping to install mile markers in their gym or closest park.
Partnering with the Church Health Center made it possible to do the Train-the-Trainer UT-TSU Shelby County Faithful Families program in Memphis, TN. The Church Health Center not only helped to recruit the churches, but they also provided the space to conduct the training and food demonstrations. In addition, the partnerships with the churches and their leaders are key to this program being successful.  Without the churches and their leaders, the Train-the-Trainer workshops would not have happened. This success allows churches to pass along the information for other churches to go through the training.
Congratulations to the greater Memphis metropolitan area!