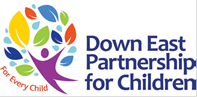 In the twin counties of Edgecombe and Nash in eastern NC, Down East Partnership for Children (DEPC) continues to build partnerships for health promotion between community organizations and faith communities.
The non-profit organization, located in Rocky Mount, NC, supports a healthy start for area children by creating and increasing access to high quality early care and education and connecting families with coordinated community resources, including health education. Their commitment to building a culture of health in their community is highlighted by two recent successes that build on the relationships, knowledge, and skills developed during Faithful Families programming delivered in local faith communities.
DEPC is blessed to have an existing Faith Based Network that began in 2008 and has spanned over 10 years to include partnerships at differing levels and interests with over 30 plus churches and faith communities. Viola Barnes Gray, Ready Communities Coordinator and Donia Simmons, Ready Communities Specialist facilitate the Faithful Families work as one of their many community outreach roles at DEPC.
On August 10, 2019, DEPC partnered with Poe Center for Health Education, a non-profit based in Raleigh, NC dedicated to positively impacting the lives of NC youth through health education, to host a Pop-Up Grocery Store tour in Tarboro, NC.  Pastor Robert Farmer of St. Stephen Missionary Baptist Church, and Gwen Shaw, Faithful Families Facilitator, welcomed participants from St. Stephen as well as Leggett Chapel Missionary Baptist Church and St. Paul Missionary Baptist Church.  Attendees participated in a mock grocery store tour, learning how to get the most out of your grocery dollars.  The workshop focused on strategies for buying fruits and vegetables on a budget, checking unit prices, reading food labels, identifying whole grains and saving money at the grocery store.
Building on the knowledge gained from the Faithful Families curriculum, this event was a great opportunity for program participants to receive post-class support and to gain practical experience with skills they acquired and developed during the program.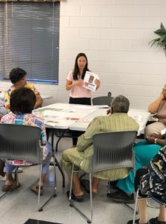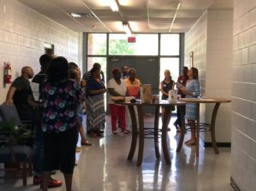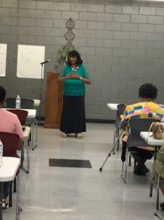 On Saturday, September 14, 2019, DEPC hosted their 2nd Annual Faithful Families Retreat. The retreat was attended by 43 participants from nine churches who have completed the Faithful Families program.
Dr. Janeé Avent Harris, Assistant Professor in the Counselor Education program at East Carolina University offered a presentation on nutrition and mental health. Trainers Dr. Keisha Gibson and Jill Powell from the UNC Kidney Center presented on nutrition and kidney disease. Additional training was offered on effects of diabetes by Nurse Shoan Whitley and on physical activity for all ages by Sylvia Sharpe.
Participants received a variety of resources from the DEPC display table as well as other information related to health literacy and nutrition, including information from the Edgecombe County Health Department and Baby Love program exhibitor, Gloristine Smith.
A highlight of the day was the "Healthy Potluck". Each church prepared a healthy dish from the Faithful Families Curriculum to be enjoyed during the lunch hour. It was a successful day of learning for all who participated, and attendees were able to take away a rich menu of resources to support them on their continued journeys toward building healthy communities.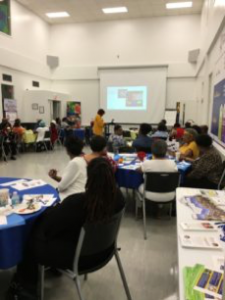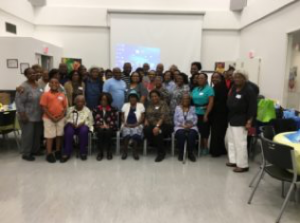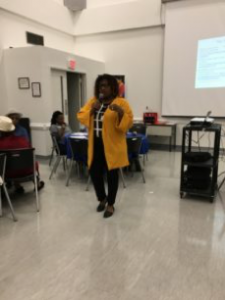 Faithful Families joins Down East Partnership for Children in celebrating all 12 area churches who completed the 9 week Faithful Families program and their commitment to policy, systems and environmental changes around health and nutrition in their faith communities.
Even small changes make a big impact! We share their excitement about the great work over the last 4 years in creating and building a culture of health and wellness their communities and look forward to building and strengthening partnerships going forward!
____________________________________________________________________________
LESSONS LEARNED
Through their work with a variety of faith organizations, DEPC has learned valuable lessons over the last four years:
Ongoing follow-up support for faith communities who complete the 9 week program is crucial. This ongoing support can be individualized according to the needs and action plans of each church. Providing follow up and connections to resources, such as sharing funding opportunities for implementation of policy, systems, and environmental changes (e.g. Partners in Health and Wholeness grant), is essential to sustaining health initiatives in the faith community.
Faith communities are often eager to share their success stories and positive changes as well as challenges in the work as they work to sustain the progress they have made.