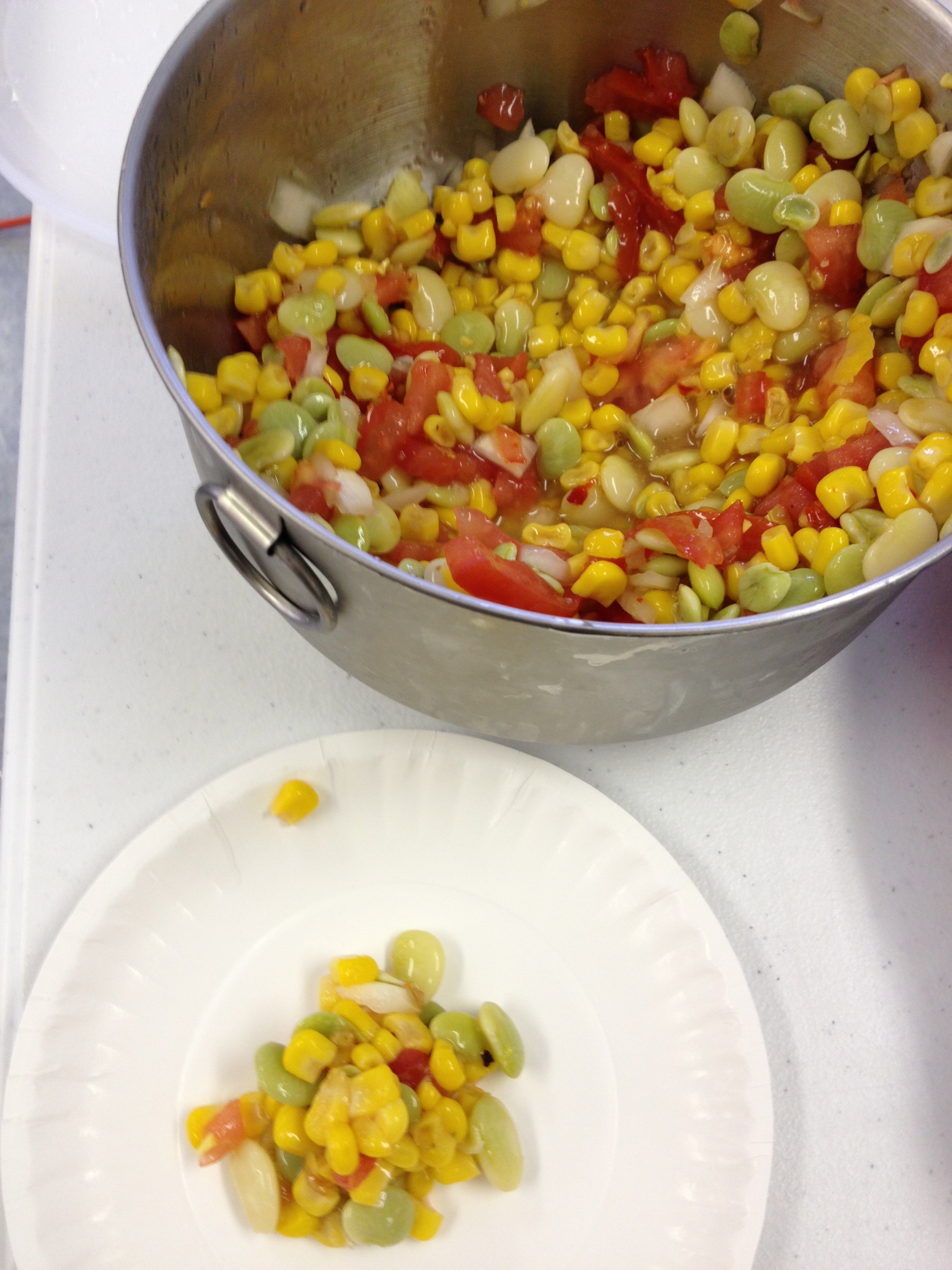 Guest Writer: Debbie Stephenson
I have a recipe for a delicious Strawberry and Spinach Salad.  Since we can find strawberries year round in the grocery store, I make this salad year round.  But it is really good this time of year when fresh strawberries are plentiful.  Find local farmer's markets in North Carolina by visiting this link.  Not only is this salad tasty, the strawberries and spinach are great for our bodies.
Strawberries are full of fiber, vitamins and antioxidants.  They are a good source of manganese, potassium and Vitamin C.  Plus they are sodium-free, fat-free, cholesterol-free and low in calories! Spinach is loaded with vitamins, minerals, fiber, and antioxidants. It also works against heart disease and some cancers.  To improve the iron absorption, it is a good idea to pair spinach with another food that is a good source of Vitamin C  (think strawberries!)
Strawberry-Spinach Salad
Makes 6 servings, 1 cup each
Ingredients:
½ cup sugar
dash paprika
½ teaspoon prepared mustard
½ teaspoon Worcestershire Sauce
¼ cup vegetable oil
1 ½ teaspoon onion, minced
¼ cup vinegar
9 ounce bag of fresh spinach
1 pint fresh strawberries, sliced
¼ cup nuts chopped
Dressing:
Combine all of the ingredients except spinach, strawberries, and nuts.  Blend with a fork or wire wisk until blended and sugar melts.
Salad:
Clean spinach and pat dry.  Cut off stems and place spinach in a bowl.  Add sliced strawberries.  Drizzle dressing lightly to taste over the spinach and strawberries.  Toss.  Sprinkle nuts over top.  Enjoy!
Nutrition Information, per serving:
215 calories, Total Fat 13g, Saturated Fat 1.5g, Protein 2g, Total Carbohydrates 22g, Dietary Fiber 3g, Sodium 85mg. Excellent source of Vitamins A and C.  Good source of iron.
Borrowed from "Cooking With EFNEP.  Learn more about EFNEP by visiting their new website!
Debbie Stephenson is a Program Associate with the Expanded Food and Nutrition Education Program in Harnett County.  Contact Debbie at Debbie_Stephenson@ncsu.edu.