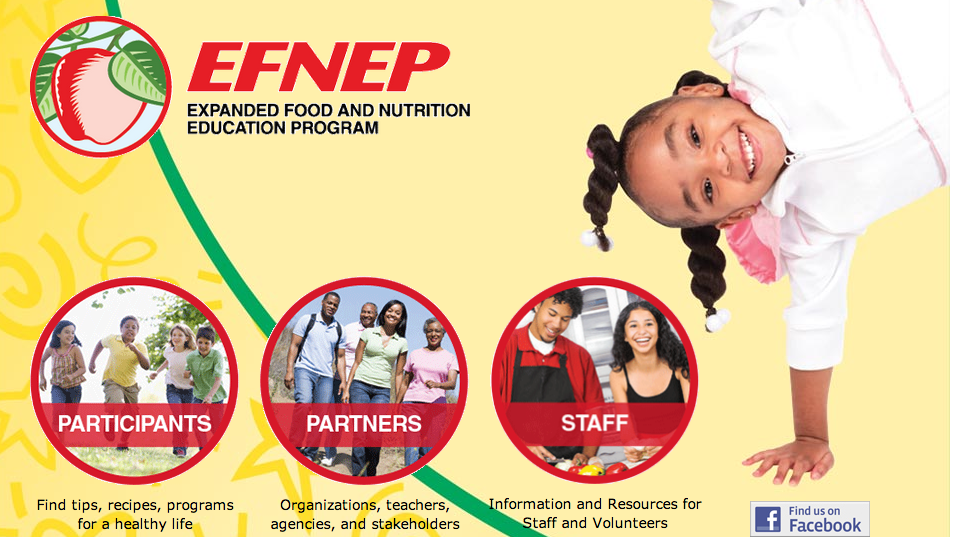 The Faithful Families curriculum is based on the North Carolina North Carolina Expanded Food and Nutrition Education Program (EFNEP)'s Families Eating Smart and Moving More Curriculum. Our partners at NC EFNEP have a new website and Facebook page!  Check it out for recipes, tips and videos to help you and your family to eat healthier foods and be more active, all on a budget.
EFNEP is a federally funded educational program conducted through the Cooperative Extension Service in every state and U.S. territory. In North Carolina, EFNEP is administered through NC State University and NC A & T State University.
EFNEP participants and potential participants can learn about the program and read recipes and tips here.
EFNEP partners and organizations that are interested in learning about EFNEP can read about EFNEP's success, find materials and publications, and get information about program locations by clicking here.
Be sure to Like North Carolina EFNEP on Facebook for regular reminders, tips and videos.  While you are there, check out the Faithful Families Facebook page for weekly updates about our program!  We are excited to connect with you soon!
This post was also published by our partner program, Voices into Action: The Families, Food and Health Project.