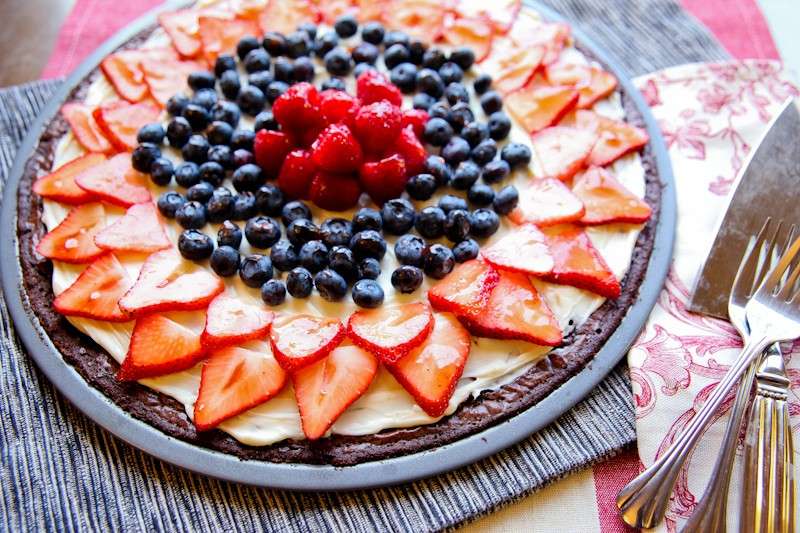 Guest Writer: Erin Roberts
We all know that fruit is super important for our health.  Sometimes, it can be a challenge to eat at least 2 cups of fruit daily, but summer is quickly approaching and there is an abundance of fresh fruit available! Making a fruit pizza for you and your family is a great and creative way to eat fruit.  You can even custom-make your pizza with your favorite fruits.  Try this fun and yummy recipe for an "Mmmm…Good Fruit Pizza," and get your children to help!
Serving Size: 1 wedge
Serves: 9
Cost Per Serving: $0.41
Ingredients: 
For the cookie crust:
1 large egg white
1/4 cup vegetable oil
1/4 cup brown sugar, firmly packed
1/3 cup all-purpose flour
1/4 teaspoon ground cinnamon
1/4 teaspoon baking soda
1 cup uncooked quick-cooking oatmeal
Cooking spray
For the topping:
3 ounces fat-free cream cheese, softened
1/2 (6-ounce) container nonfat vanilla yogurt
Fruit for topping the pizza
Instructions: 
Preheat the oven to 375° F.
Use a medium mixing bowl to beat egg white until foamy.  Add oil and sugar. Beat until smooth.
Use a small bowl to stir together the flour, cinnamon, and baking soda. Add to sugar mixture. Stir in oatmeal.
Line a baking sheet with aluminum foil and spray with cooking spray. Spread the dough in a 9-inch circle.
Bake about 12 minutes. Crust will begin to puff but does not look done. Remove from oven and let cool about 20 minutes. The crust continues to cook while cooling.
Use a small bowl to stir together the cream cheese and yogurt until smooth. Cover with plastic wrap and refrigerate until cool.
Transfer the crust to a serving plate. Spread the cream cheese mixture over the crust. Arrange fruit on top.
Cut into wedges and serve, or refrigerate up to 2 hours, covered and uncut.
Tips:
Make fruit into dessert. Any variety of fresh fruit will work, or use canned fruit such as pineapple or mandarin oranges. Use flavored yogurt instead of vanilla to vary color and flavor.
Dip fruits that turn brown after cutting in lemon juice and drain well before adding to pizza. This works for bananas, apples, peaches, or pears.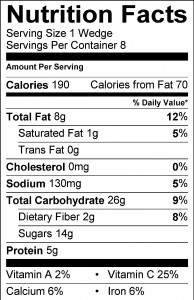 Recipe Courtesy of Iowa State University Extension and Outreach.  
For more information about Fruit and Vegetable Availability in North Carolina, check this link!

Erin Roberts works as a Program Associate for the Expanded Food and Nutrition Education Program (EFNEP) through NC Cooperative Extension in Durham County, NC.