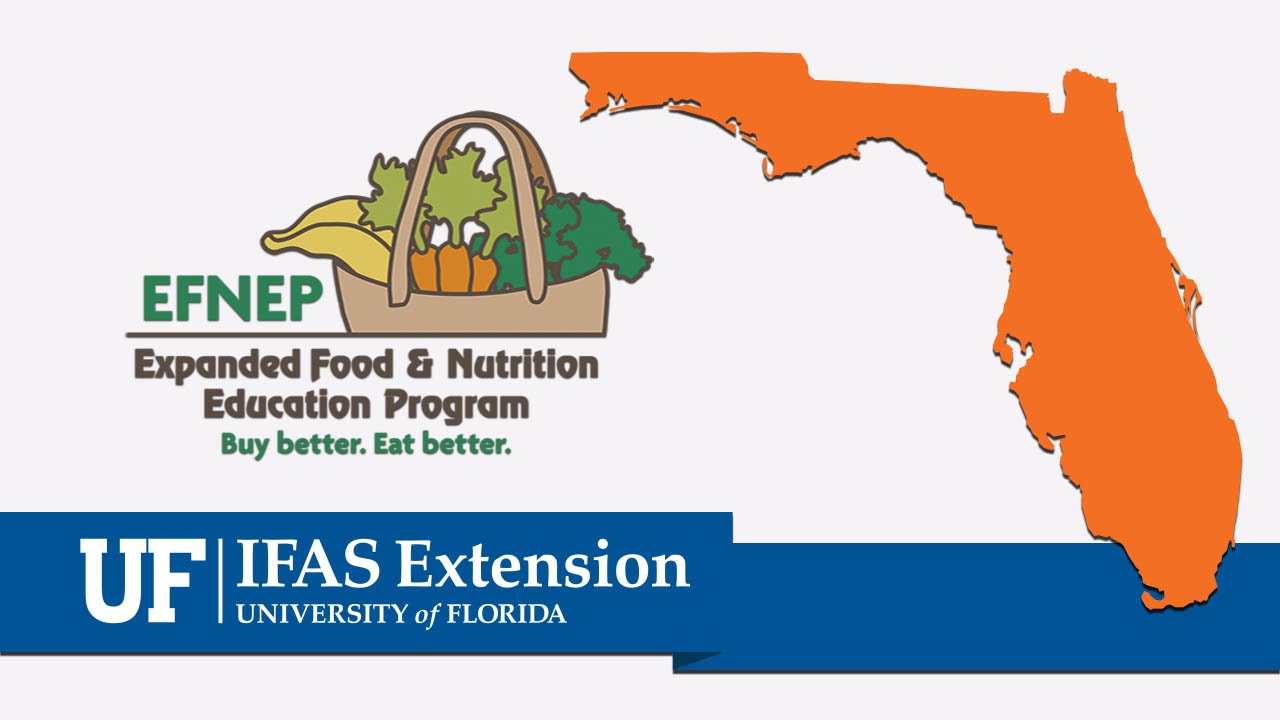 Faithful Families is proud to have partners across the country who are implementing the program with their faith communities.  One such partner, at the University of Florida's Institute of Food and Agricultural Sciences (UF/IFAS) Extension EFNEP, shared a collection of participant stories and testimonials.  Take a look at these inspiring stories!
UF/IFAS Extension is a partnership between state, federal, and county governments, and it is dedicated to providing scientific knowledge and expertise that can help improve our quality of life.  Through the Extension, the Expanded Food and Nutrition Education Program (EFNEP) provides free nutrition education programs for families with limited resources and empowers participants to adopt healthy lifestyle practices.
The program works in local communities to teach participants how to stretch their food dollars, eat nutritious meals, and improve their overall health.  Since October 2016, UF/IFAS Extension EFNEP has facilitated three Faithful Families class-series and have received wonderful feedback from the folks who participated.
Success story about a participant from Escambia County, FL

During the lesson "Shop: Get the Best for Less", a single mother of four small children was very adamant that she could feed her family a lot cheaper by using fast food restaurants everyday instead of shopping for groceries and cooking at home.  She said she knew how to cook, but choose not to after a long and tiring day at work five days a week.  A few weeks later during the last lesson "Making the Connection" she shared that she had been wrong and now she was shopping for healthy and nutritious foods, cooking at home and involving the children.  She was surprised that she was saving money and losing weight since she put into action what she had learned in class and made the connection.

When we asked participants, "How did Faithful Families help you make changes at home?":

"Now I cook healthier food for my children and Faithful Families encouraged me to adopt a more active life style."

"I am preparing new recipes from the class at home and drinking less sodas."

"Faithful Families helped me to better plan my meals and add more fruit to my daily diet.

Success story about a participant in Hillsborough County, FL:

Several participants share that they were trying the recipes at home and making small changes in their food purchasing and eating habits.  One of the participants was eager to share that her A1C levels had dropped significantly as a result of the skills she gained from participating in the program.  For a long while her doctor had told her she was a borderline diabetic.  Right before our Faithful Families class started, she found out her A1C was nearly a 9 and her doctor said if she didn't make some changes she would have to begin taking insulin.  She credits the class and its timing with helping her decrease that level to 6.1 and not having to take insulin.  She has also lost weight by using stevia as a sugar substitute and is feeling much better and experiencing a pain free lifestyle.  She also recognized that her faith helps her to continue to do what is right.
We are excited to have UF/IFAS Extension EFNEP as one of our presenters at the Faithful Families 2017 National Training!  If you are interested in implementing the Faithful Families program in your state, join us on December 13 – 14 and learn from folks that have adopted the program for their faith communities.