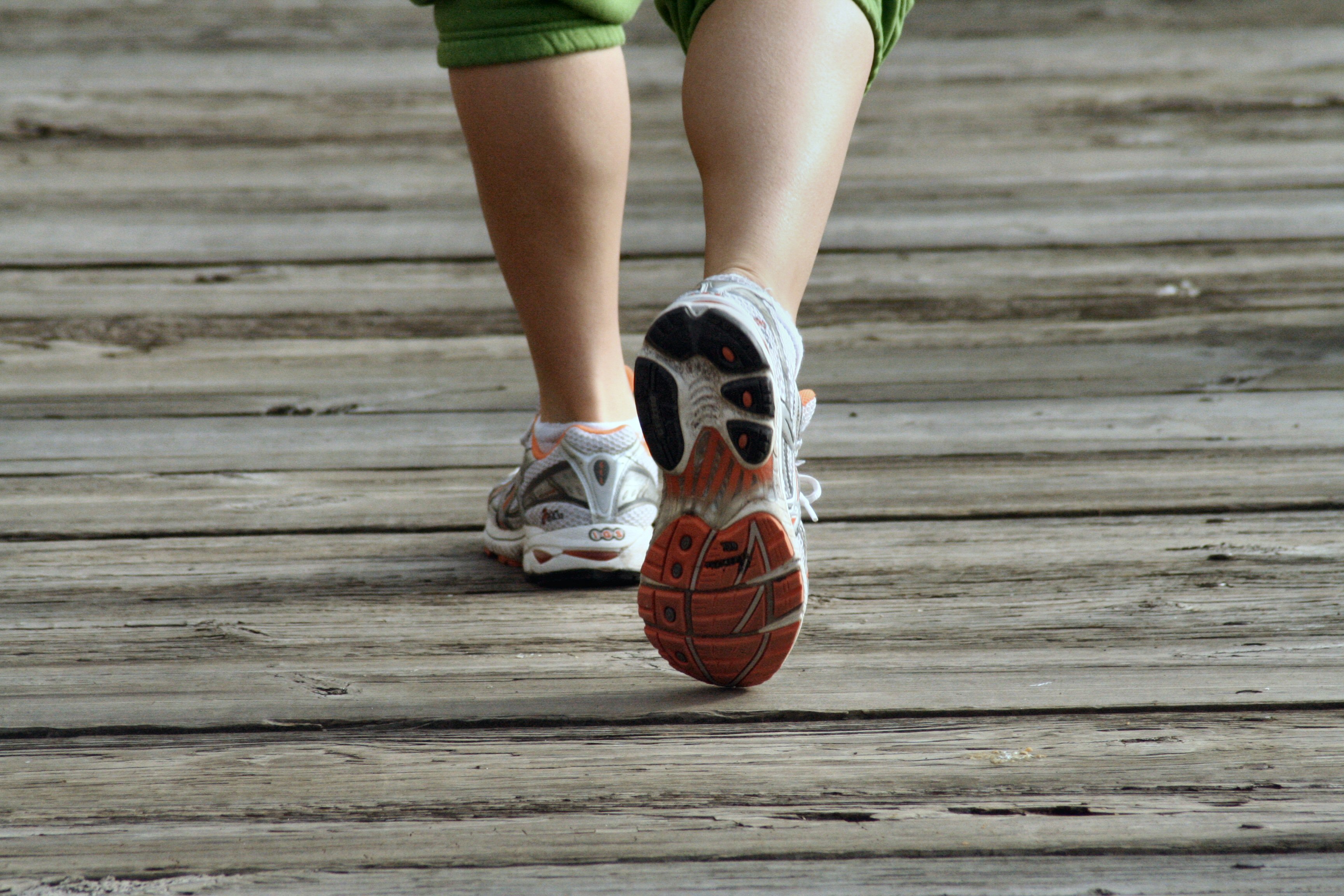 Guest Writer: Debbie Stephenson
We all know the importance of adding activity to your day.  It could be as easy as going for a walk or playing Frisbee with your children.  I like doing 5Ks and find it motivating to sign up for races in the future and then training for them.  The registration commitment keeps me challenged and on track.  There are several races that are held annually and new ones are added all the time. Many of them benefit charities and include an option to walk or run.  Next time you see one advertised, think about signing up!  For example, the Harnett County Partnership for Children has a 5K for the first 2000 days at Campbell University on October 12th.
On October 6th my daughter and I will be participating in our second triathlon.  I wish I could say we will be doing the Ironman Triathlon in Hawaii but not quite. We will be participating in the Ramblin' Rose Triathlon in Chapel Hill.   A couple of years ago, I heard someone discussing the race and it has been on my mind since then.  I wanted to compete in it.
Ramblin' Rose is only for women and is celebrating it's 8th season.  It was designed by Endurance Magazine to "celebrate the empowerment of women."  Races are held throughout the year in North Carolina, with one race in South Carolina.  My daughter and I completed our first triathlon in Raleigh in May.
The race begins with a 250-yard swim, transitions to a 9-mile bike ride and finishes with a 2-mile run.  When my daughter and I registered for the first race in Raleigh, I did not own a bike.  It had been years since I had ridden a bike.  After purchasing the bike and taking it for a test run in the parking lot I thought, "What have I gotten myself in to?"  I had experience with spinning classes at my gym but in the parking lot I quickly realized that I now had to pedal AND balance myself.  Could I do this?  I thought about what I read on the race website…you can do this!
I trained by riding in my neighborhood, adding time and distance each week.  My thoughts then moved on to the swim.  I am not a swimmer but knew I could practice enough to get through the 250 yards.  I calculated the number of laps and began working on that leg of the race.  Usually when I practiced I had the pool to myself.  It was relaxing.  I was brought back into reality when someone told me that it would be a little bit different in the race.  There would be many people in front of me and many people swimming behind me. Lots of waves and chaos.   I thought, "what have I gotten myself in to?"  To keep my thoughts off drowning I kept saying to myself, "you can do this!" and kept practicing.
While I would not consider myself an avid jogger, I have participated in 5Ks and a few 10Ks.  The run was the last of my worries.  Two miles would be a piece of cake.  As it got closer to the race I started putting all three activities together.  I would complete the swim in the pool, get out and race to my transition area.  I quickly put on my clothes and shoes.  I ran out to the bike and rode for 9 miles.  Then I completed two miles with somewhat wobbly legs.  After doing this a few times I had a bit more confidence. I was now saying to myself, "YOU CAN DO THIS!
I believe it is important to set goals when in a race.  Mine were:
1. To Finish,
2. To Not Be Last and,
3. To Survive.
I am happy to say I met all three goals.  I have not decided on my goals for October but they will probably be the same with the addition of beating my time.
Stay tuned for a follow-up on my October Triathlon!
For more information, Debbie Stephenson may be reached at NC Cooperative Extension by calling 910-893-7530 or debbie_stephenson@nscu.edu.
This was also posted on Voices into Action's website.