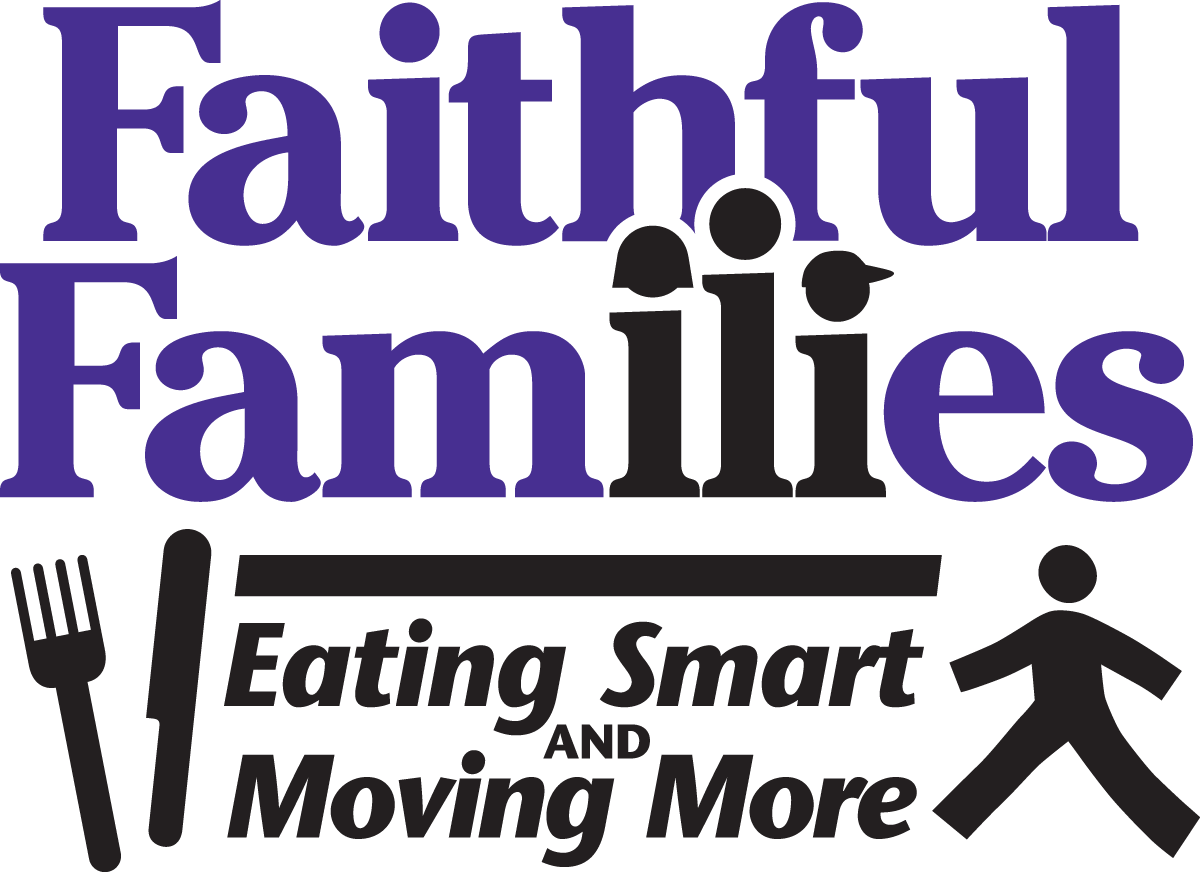 If you have been checking our Facebook, Twitter, or website, you know that Faithful Families is going through an exciting change!  We are in the process of updating our curriculum to include information about how to connect with us through social media, how to promote local produce and growers, and to ensure that our nutrition content is up to date with the latest knowledge and information.
Additionally, we will add some new tools to the program, including an opportunity to purchase copies of Faithful Families' Expanded Food and Nutrition Education Program (EFNEP) cookbook! These cookbooks offer a wealth of recipes that participants can cook at home, in addition to information about how to shop, prepare for and cook healthy meals.  They reinforce the messages of the classes, and even include physical activities for families to try!
We are so excited about this revision and look forward to sharing it with you!
Until the new curriculum is complete, we will not be selling any copies of the curriculum or offering any new trainings.   The new curriculum will be available for purchase outside of North Carolina in January 2014!  We will be happy to accept your pre-orders for new copies of the kits, which will ship in January 2014.
North Carolina facilitators: Look for an email soon about how to participate in the 2014 trainings in February at several locations across the state.
Want to know more? L​earn about what's happening with Faithful Families by "Liking" us on Facebook or following us on Twitter (@FFESMM). Questions?  Contact Annie Hardison-Moody at amhardis@ncsu.edu.