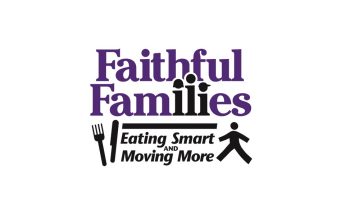 Guest Writer: Maryam Funmilayo
The Triangle Health Fair took place at the Method Road Community Park Center on Saturday, April 20, 2013, from 10am to 3pm. I had a booth set up to represent Faithful Families. More than 400 local residents attended the health fair to receive free medical and health services including blood work, blood pressure checkups, height and weight measurements, acupunctures, breast cancer screenings, as well as nutrition education and physical activity information from the Faithful Families booth. Many people came up to me to inquire about the program. Some said they never heard about it while others showed excitement when they saw the booth. I was thrilled to discuss everything I knew of Faithful Families to those who showed curiosity. I had five ladies sign up on spot, including students from Wake Tech and UNC-Chapel Hill.
It was a great service-learning experience for me as this was my very first time participating in a health fair as a heath vendor. It's empowering to see the interest and motivation in people when it comes to improving their quality of life through eating smart and moving more.
FYI, Faithful Families might be spreading the word all the way from North Carolina to the Lone Star State of Texas in the sizzling sunny month of June! I have been invited to speak at a Women's Convention in Houston and I intend to educate them about the Faithful Families program.
So, stay tuned for further updates!
Maryam Funmilayo is an EFNEP Program Assistant for the Faithful Families Eating Smart and Moving More Program. She teaches nutrition education and physical activity to the female worshippers at the Islamic Association of Raleigh.