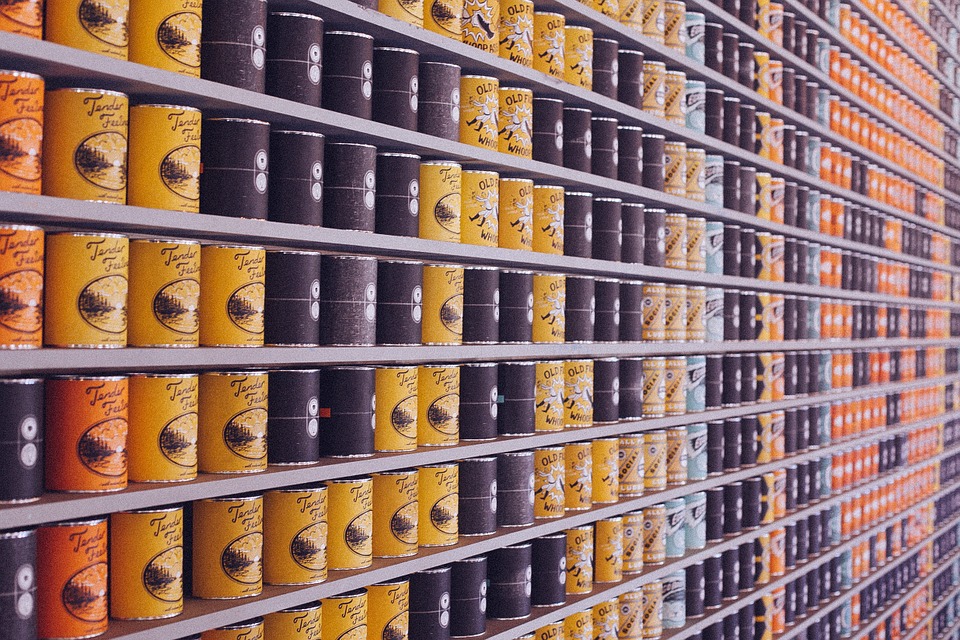 Guest Writer: Maryam Funmilayo
February is National Canned Food Month, so this is the perfect time to learn more about the benefits of canned foods!  With many Americans striving to stay healthy by eating smart, they are also looking for various ways to shop wisely by buying healthy and affordable foods.
Canned foods are among the most convenient and affordable foods that you could buy. Canned fruits, vegetables, seafood, beans, purees, and pastes, are nutritious and very time-saving. Some people might be reluctant to buy canned foods or not know how to use them in recipes. Below are four facts about canned foods:
Canned foods are filled with nutrients just like fresh or packaged foods. Such nutrients include vitamins, minerals, and protein.  For example, 1 canned tuna in water contains 90mg of potassium (potassium is a mineral that is good for strong heart), Vitamins D, B-6, and B-12, phosphorus, and selenium.
Canned foods are equally as nutritious as fresh or frozen foods and are much more affordable.
Canned foods are a great option if you are looking to eat fewer processed foods.  Once they are cleaned and peeled as necessary, the foods are cooked in the can to retain their nutrients and flavors.
Although canned food contributes less than 1 percent of the sodium in many diets, it is still advisable to rinse the canned food so as to reduce the sodium content.
To learn more facts about canned foods, along with healthy recipes that one can prepare with canned foods, visit mealtime.org. Faithful Families and EFNEP also have great recipes that include nutritious canned foods.  One of my favorites is the Fruit Salad – so easy, and so delicious!