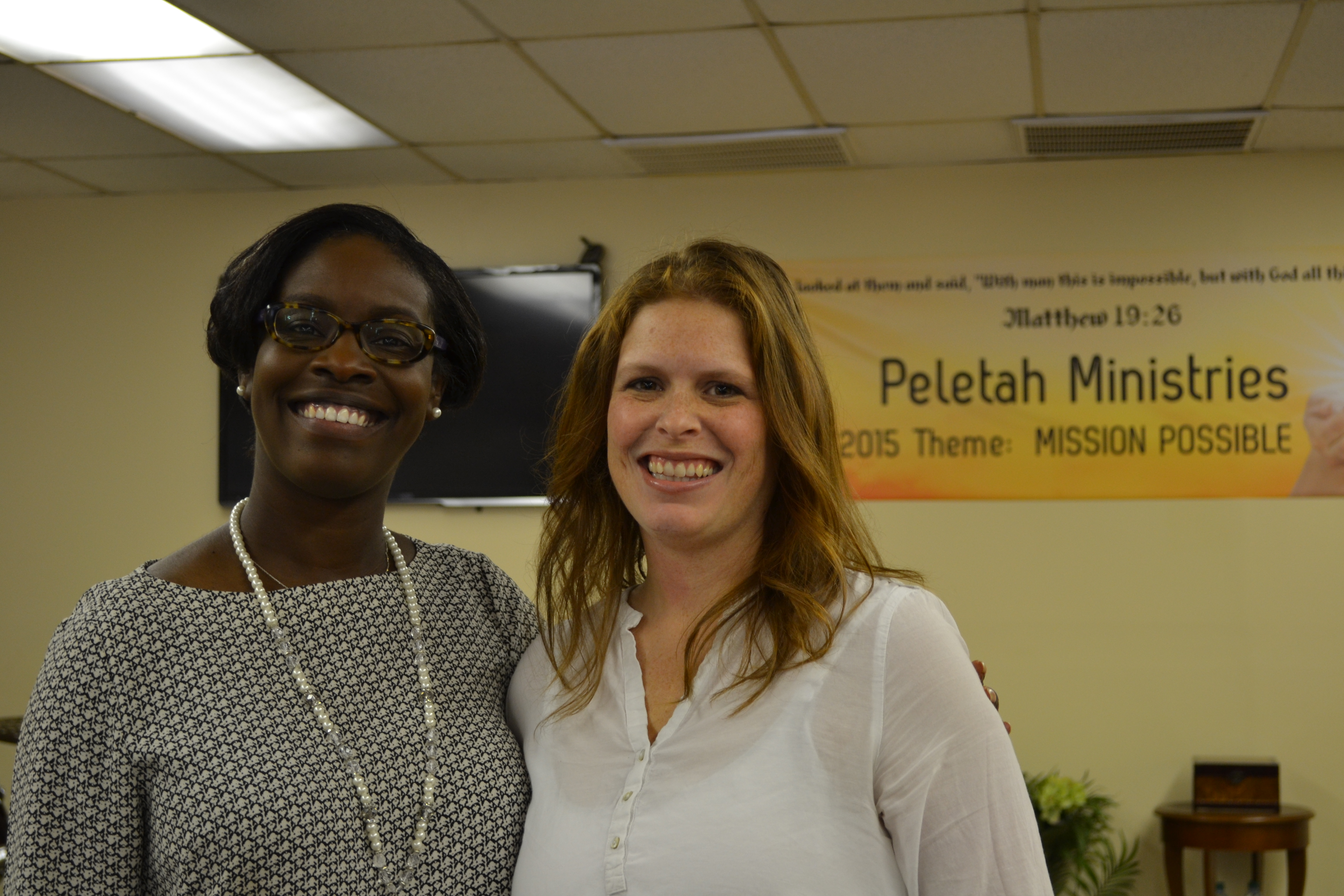 October 14, 2015, was a day to celebrate at Peletah Ministries in New Bern, North Carolina. The faith community was awarded a grant from the USDA Farmers' Market Promotion Program for over $94,000 to enhance the work they are currently doing through their Joseph Community Market, which started in 2014.
The celebration was attended by community partners who helped the Joseph Market to get off the ground, and culminated in the presentation of a check to Peletah Ministries from U.S. Representative G.K. Butterfield (D-1). As Market Manager, Marva Fisher Baldwin stated, through this grant, Peletah ministries has an "opportunity to make an impact not only to communities today, but to communities tomorrow." She encouraged the local and state partners in attendance to "roll up their sleeves" to help in this effort to address food insecurity and access to local foods in New Bern.
Peletah Ministries started three and a half years ago, and shortly after the church's founding, they began working with Craven County Family and Consumer Science Agent, Kelly Beasley. Kelly implemented the Faithful Families Eating Smart and Moving More program with the community at Peletah, offering a series of educational lessons that connect faith and health, with particular attention to healthy eating and physical activity. She also worked with Pastor Dawn Gibson to implement several policies and changes to improve health in the congregation, including changes to the kinds of meals that were served. However, Pastor Gibson and her team recognized that "knowing about nutrition" was not enough; they needed to "put it into action." This, is the goal of the program. Faithful Families is about helping faith communities to look at their environment and their surrounding neighborhood to see how they can help to promote health. The work that Peletah has done exemplifies that. They have engaged local and state partners to improve access to healthy, local foods in their community.
Pastor Dawn Gibson and Faithful Families Director, Annie Hardison-MoodyLooking at their community, the members of Peletah Ministries realized there was a need for fresh, affordable, local foods. They worked with Kelly, who connected them with the Community Transformation Grant program through the N.C. Division of Public Health, in order to secure funds to start a small farmers' market at the church. They called the market the Joseph Market, after the biblical figure of Joseph, who helped to prepare people for a famine. The market started in the summer of 2014, and has continued to grow ever since.
The summer of 2015 was a key turning point for the Joseph Community Market. The team from Peletah worked with Carolina East Hospital, which offered funding to provide a "double bucks" program to market attendees who used their EBT/SNAP dollars at the market. This increased the number of attendees per month at the market from 50 to 300. A community partner remarked at the celebration meeting that by the end of the market season, they were regularly selling out of produce because there was such high demand.
The USDA funding will help to expand the outreach of the market. They will be training "ambassadors," who will work in their communities to promote the market, while also helping families to learn strategies to cope with food insecurity and hunger. As Pastor Gibson remarked, the goal of this project is to provide, "not a hand out, but a hand up." This work expands the incredible outcomes that Peletah has seen in their food pantry project as well, where they went from feeding 60 individuals at the start of their pantry, to now serving 9,000 a year. This year alone, they have already surpassed those numbers from last year.
Peletah exemplifies the importance of partnering with faith communities to enhance opportunities for healthy, local foods in their communities. Kelly Beasley's work through Faithful Families was a starting point for Peletah, but as October's celebration evidences, it's only the beginning. Market Manager Marva Fisher Baldwin perhaps put it best when she reminded the group that the goal for the market and Peletah's work on food and food security is not just about "changing the mindset on food," but it's about helping people "to live a better life."
We are proud of this Faithful Families community, and we can't wait to see all the good things that they will do in the future!