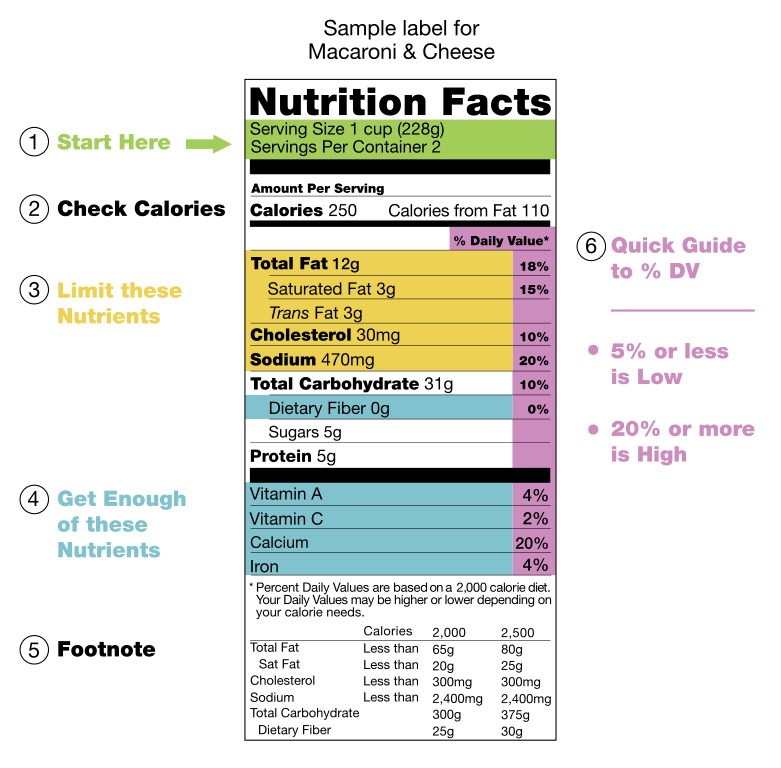 Guest Writer: Maryam Funmilayo
Have you ever wondered what 'no carbs!', 'lite!', 'sugar-free!' or gluten-free!' meant during your grocery shopping? If so, you are not alone. Most of the packaged foods we buy have some of these labels and it is important to learn about what these labels actually mean.
One important way to eat smart as a consumer is to make it a habit of reading the food labels on every food item. Even though it might seem like just one more extra step when grocery shopping, or as someone echoed in one of my Faithful Families classes (before we learned about food labels, of course!), it's 'confusing and sometimes a waste of time', reading food labels is a very important skill that consumers need to learn and practice, each time they go grocery shopping.  In the 'Shop for Value, Check the Facts' Faithful Families lesson, we learn to use labels to compare foods, to help control portions and identify whole grain products. In addition, reading food labels enables you as a consumer to know what you eat and what you feed your family with. Most importantly, food labels are now required to have nutritional information that might impact your health status.
There are lots of great ways to learn how to read a nutrition label, including this interactive nutrition label from My Eat Smart Move More.  You can also learn about the terms used on a label, or how to identify a whole grain product by checking out this handout that we use in both Faithful Families and the North Carolina Expanded Food and Nutrition Education Program.
Hope these tips help you to read and understand food labels at your next grocery store trip.  Let us know how you did by leaving a comment here, on our Facebook page, or via Twitter (@FFESMM).
Maryam Funmilayo works as a Program Assistant for the Faithful Families Eating Smart and Moving More Program.  Look for her continued blog posts about her experiences leading Faithful Families classes at the Islamic Association of Raleigh, and her tips and resources on healthy eating and physical activity.