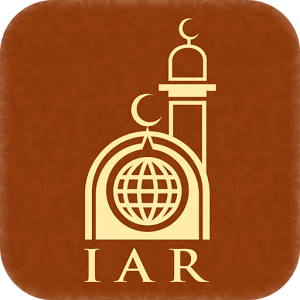 Guest Writer: Maryam Funmilayo
Word has spread far and wide regarding the Faithful Families classes at the Islamic Association of Raleigh (IAR). Since the classes started in February 2013, the number of women partaking in the classes has increased even though the number of women for each class session varies from 3 to 15.
Other faith members living in nearby Apex, Cary, and Morrisville, have inquired about the Faithful Families program for their communities. They have also shown interest in participating in the 'Partners in Health and Wholeness' (PHW) certification programs through the North Carolina Council of Churches. I must say that the PHW's mini-grants have been extremely helpful for us at the IAR to get health initiatives started and running! For example, the aerobics class has been going on since its 2013 inception and many women always look forward to their aerobics class on Saturday mornings. The certified aerobics instructor feels very satisfied about the services she is giving to her community. The other physical activities, such as gardening and walking, are also in progress. Right now, the women's committee is contacting a few places in the triangle area to conduct horseback riding classes for the women. The same goes for swimming, since we are now in the spring season and this is the best time to enjoy swimming and unwind the mind!
As for the Faithful Families classes, they have become ongoing educational classes at the IAR. After a meeting was held in January 2014, many women said they preferred that the classes were shortened from 9 weeks to 6 weeks. They also showed interest in touring the farmer's markets and learning about the fruits and vegetables that looked unfamiliar to them. My most recent class was one of the most hilarious classes I have ever taught. The ladies, who hail from Denmark, India, Kenya, Nigeria, and the United States, made the weeks go by so fast and they made me feel enthusiastic about my role with the Faithful Families program. Their interest, motivation, and determination to eat smart and move more made me appreciate the essence of educating girls and women.
One of the class participants rejoiced with us when she said that she had reduced the amount of juices she gave to her children. Another participated show so much surprise when we talked about food labels. The unit pricing topic was another 'wake-up' call for the participants as many of them knew little about it prior to the class. It was a beautiful experience even for me as the health educator.
The Faithful Families classes will resume in August 2014 after the month of Ramadhan ends in late July. Meanwhile, the IAR continues to look for more opportunities to become a very healthy community inside and out!