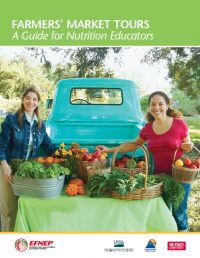 A farmers' market tour is such a great way to introduce folks to a variety of local fruits and vegetables, while also reinforcing messaging about healthy eating!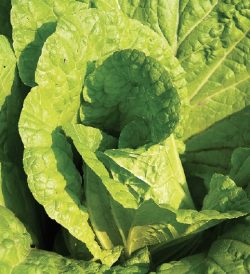 If you plan on doing any tours this year, please fill out this form.  We will send you some forms to collect evaluation data, and this will help us keep track of where tours are being conducted.  We are also happy to send you farmers' market recipe cards and a guide to conducting farmers' market tours, if you need them.
Not currently planning on doing a farmers' market tour but interested in learning more?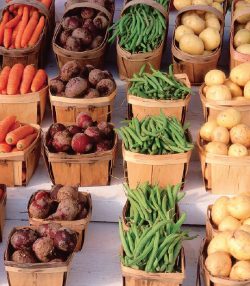 Join us as we look at how to conduct a tour and ways to use farmers' market produce in your meals! First off, it's important to take time to plan your farmers' market tour in advance in order to be sure that participants get the most from the market experience. Before you get started with a farmers' market tour, let's look at the basics: Who, what, where, when, and why.
~~ Who should come? We recommend that a farmers' market tour be part of a larger series of nutrition education classes.  Participants are more likely to attend the tours if they already know you and if they are already invested in the class series.  Also, by incorporating the farmers' market tour into an ongoing series, you have the chance to integrate messages about healthy eating and local food throughout the series of classes.
~~ What should you cover? Make sure to ask your participants what they would like to learn through the farmers' market tour. You can cover anything from an introduction to local foods to an overview of the nutrients found in the local produce.
~~ Where do you host the tour? Consider transportation for your participants, and select a market that meets their needs. Is there a market on the bus line? Or one that's within walking distance to their home or community organization?
~~ When to host the tour? Luckily, in North Carolina fruits and vegetables grow in all seasons.  Ask your market manager or the Extension local foods coordinator for your county about when the best time to visit might be; your market might have more produce during certain seasons.
~~ Why hold the tour? A farmers' market tour is a good way to help people learn about the market, talk with vendors, and enhance their access to fresh, local foods!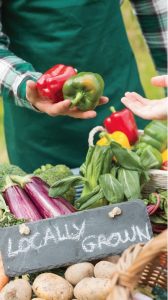 The next step to planning a farmers' market tour is to find local partners.  Farmers' market tours work well when they are a collaboration of several local partners, including: County Extension educators, health educators from the local health department, nutrition educators, farmers' market managers, local farmers who sell at the market, and other partners from non-profit or community groups that work with local foods of farmers.
Once you have a team on board to work with you on the farmers' market tour, talk through the questions above, including who, what where, when, and why questions.
As your team makes a plan, you might work through the following TEN steps to implement your tour:
Think about how to integrate the tour into your regular class series.
Locate the market where you will host the tour.
Find out about any incentives that might be offered through your local farmers' market.
Talk with your farmers' market tour partners, including the farmers' market manager.
Visit the market.
Plan the farmers' market tour, working with your partners.
Teach your lessons!
Carry out the tour.
Cook from the market.
Celebrate your success!
Here are some activities that other nutrition educators have included in their farmers' market tours. You will not be able to cover all of these elements in one tour; however, you can select  a few that fit the needs and interests of your class participants!
Hold a food demonstration
Partner up
Engage children
Create a scavenger hunt
Explore!
One of the most important parts of your tour is encouraging conversation between the market vendors and your participants. This helps build relationships, a key success factor for farmers markets. Prior to your tour, be sure to visit the market to talk with vendors. Let the vendors know you will be bringing a group to tour the market. During the tour, you can help participants feel at ease by modeling the types of questions they might want to ask vendors. Here's a list of questions that you might consider:
What kind of fruit or vegetable is that?
Do you mind if I try this?
How do you prepare it?
What other produce would you suggest?
Tell me about how this was grown.
How much is this?
As you are planning your Farmers Market Tour, here are some additional resources that can help you to learn about other topics or issues you might want to consider:
•  Extension at NC State Food Safety  at the Market
•  Extension at NC State Local Foods:
•  My Eat Smart Move More
•  NC Availability Chart
For the full information guide and recipe cards, check out our Farmers' Market Tours guide and recipe cards, which can also be found on our FF resources page.