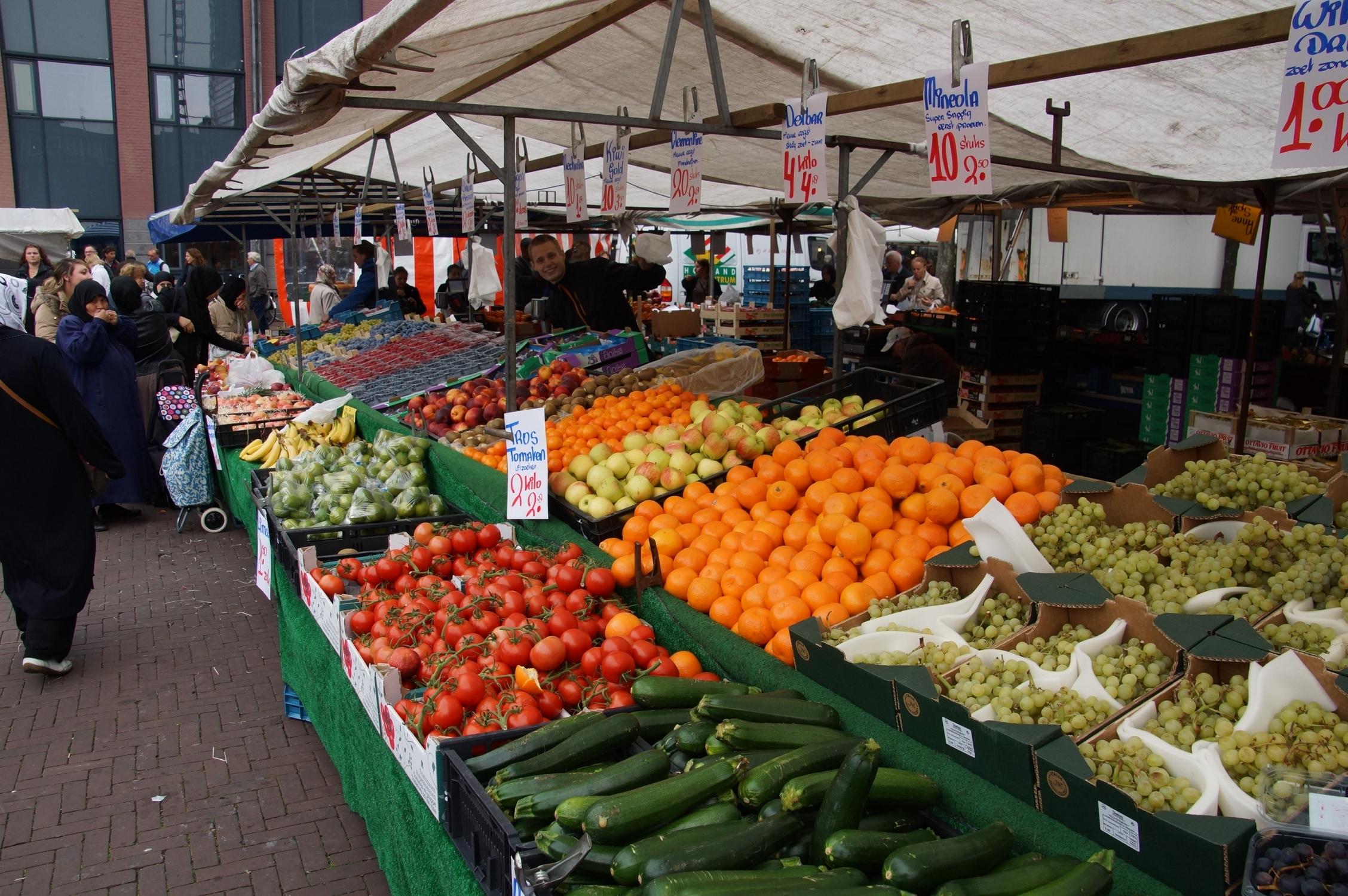 Guest Writer: Maryam Funmilayo
National Farmers' Market Week spans from August 3 to August 9. This is a great opportunity to learn more about local produce and home grown foods. More so, wouldn't it be nice to get to know our hardworking local farmers who are working behind the scenes to bring these fresh foods to us?
I started shopping at the farmer's market a few months ago after learning more about food sustainability, food systems, and locally grown foods. In addition, I had started becoming sick from some of the fruits I frequently bought from the store and because of this, I stopped eating them. But I knew I couldn't shy away from my precious strawberries, apples, and grapes for a long time. These are some of my favorite fruits and I missed eating them.
When I decided to visit the farmer's market for the first time early this year, I knew it was going to be the beginning of good things for me and my family. The first fruits I bought there were the ones I have missed eating for quite a long time – the same strawberries, apples, and grapes. I also bought red bell peppers and tomatoes. The fruits tasted so different! I didn't feel sick like before, so I was able to keep on eating and savoring the flavors on my taste buds. Since then, I have continued to patronize the farmer's market. I prefer to go during the week in the mornings. I also try to know what's in season so that I can shop smart and spend my dollars wisely.
Below are my top 4 reasons why I like to shop at the farmer's markets:
1) I feel good that I am contributing to food sustainability and supporting local farmers.
2) Having this sense of where my food comes from, and having this peace of mind that they do not contain unnecessary chemicals, makes me feel good.
3) Shopping at the farmer's market affords me a great option to buy fruits and vegetables that I had to stop purchasing at the regular stores.
4) I am learning what is in season and what is not. Buying what is in season at the farmer's markets helps you to save more money. In addition, the real taste of the produce is so natural and sweet! Try buying corn on the cob and you'll be hooked ,just like me!
I am so happy that North Carolina is one of the states with the largest percentage of farmers' markets. This makes me appreciate the hard work that our local farmers are doing. So, anytime you get a chance to buy fresh and locally grown foods or produce at any farmer's market, show your appreciation with words. Say thank you to them and let them know how you enjoyed the produce you bought from them.
—
Maryam Funmilayo teaches the FFESMM classes to the female members at the Islamic Association of Raleigh. Her trips to the farmers' markets are always met with pleasantries and satisfaction.