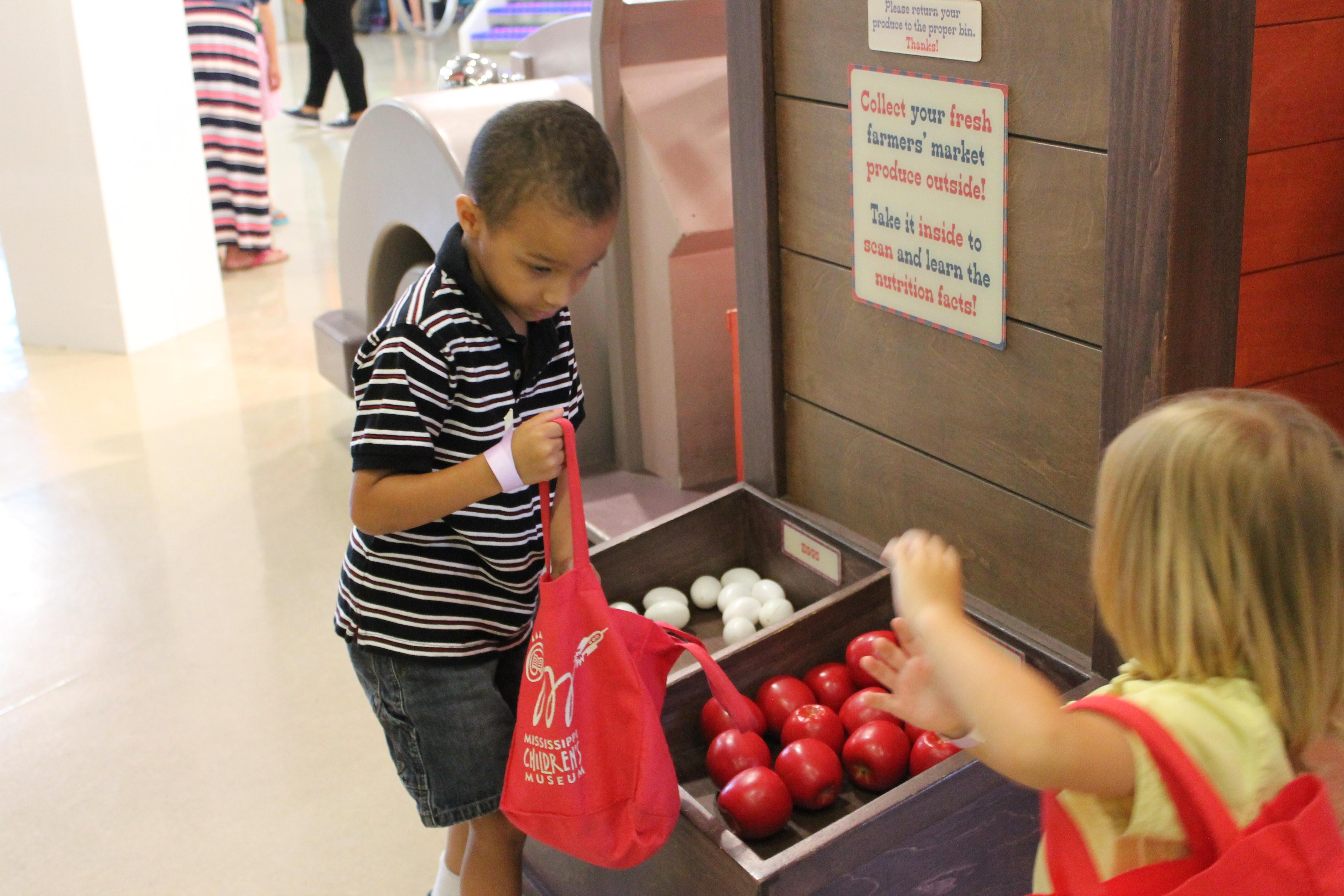 Guest Writer: Maryam Funmilayo
Just recently, the Academy of Dietetics and Nutrition (ADN), chose August as 'Kids Eat Right' month. The purpose of this month-long observation is to highlight the efforts of many people in various communities and organizations to battle child obesity and implement child-friendly healthy initiatives. In this respect, I will highlight a few important suggestions that faith communities may try, in order to improve the lives of children through healthy eating and physical activity.
Shop Smart – Give your children the opportunity to learn through experience as you shop together. Often, kids will move toward the sugar-dense food products on the shelves in the stores. Try to turn that into a learning moment, and educate your children on how to shop smart by reading food labels and knowing what ingredients are healthy or not.
Teach Them Young – Include your children in the kitchen work.  Learning how to prepare and cook healthy snacks and foods will pay off.  Just make sure that you or another adult stay with the child to make sure they follow appropriate safety measures – like washing their hands, staying away from hot surfaces, and avoiding sharp objects until they are old enough to learn to use them properly.
Walk the Talk and Eat Smart – For children to learn how to eat right, parents have to be role models first and foremost. Encouraging our young ones to eat right while we eat unhealthy foods is not going to be effective. Choose fewer sugary or salty foods and beverages, and include more fruits and vegetables in your meals. Children will eat what they are presented with. Instead of awarding them with candy for doing well in school, why not try raisins with low-fat vanilla yogurt?
Move More! – Just get moving! Play with your children and run around. This is family time well spent. Do some gardening together.  Make use of the beautiful parks ,and invite friends and neighbors so that your children can have playmates.  Use the walking trails in your faith community for walking exercises, or simply do some jump roping or hula hooping for heart health. According to the ADN, regular physical activity is important to strengthen muscles and bones. It also provides a healthy body weight, supports learning, and helps to develop social skills and build self-esteem. Children are encouraged to be active for 60 minutes per day.
Interested in learning more about the Kids Eat Right month? Visit www.KidsEatRight.org
—
Maryam Funmilayo teaches Faithful Families classes to the adult female members of the Islamic Association of Raleigh.