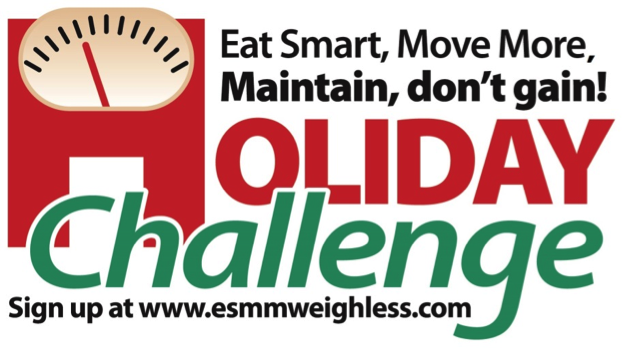 Guest Writer: Madison Fehling
The 9th annual Eat Smart, Move More, Maintain, don't gain! Holiday Challenge is here! In preparation for the Holiday Challenge, we conducted a Taste Test to try all of the healthy recipes you will find in the newsletters. Boy oh boy are there some good ones this year!
Each dish was anonymously labeled so there was no bias, and then ranked and rated by each branch member here at the North Carolina Division of Public Health. Dishes with low marks got cut from the list and dishes with high praises will be included in this year's Holiday Challenge. The overall favorite dish was a spinach salad with pepper jelly vinaigrette. Might sound boring, but this salad was a HIT! Other dishes that ranked highly were cranberry citrus meatballs and couscous with apricots and balsamic. I've given away too much. For these delicious recipes and more sign up for the FREE 2014 Holiday Challenge today!
The Holiday Challenge is a free program that runs from Thanksgiving through New Year's Eve. Instead of the typical weight gain over the holiday season, we work on maintaining our weight using tips, strategies, and ideas. The Holiday Challenge includes weekly newsletters, daily tips, mid-week challenges, healthy holiday recipes, tracking logs, and more. This year's Holiday Challenge will begin on November 17th and run through December 31st. Hurry and sign up now for the 2014 Holiday Challenge! (https://esmmweighless.com/holiday-challenge-live/).
Madison Fehling is an Eat Smart, Move More, Weigh Less Specialist.  You can learn more about Eat Smart, Move More, Weigh Less here.