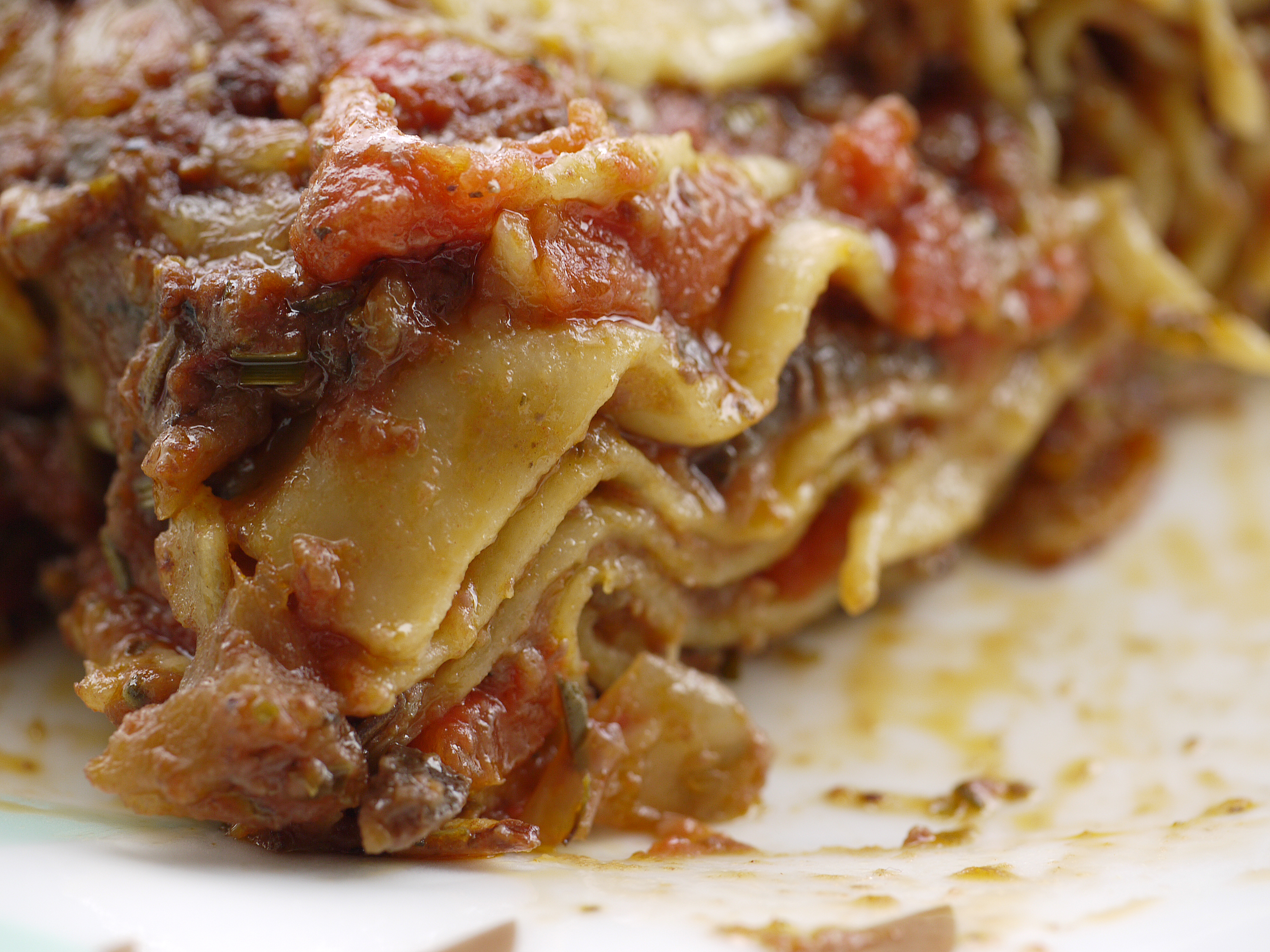 by Maryam Funmilayo
When I was in college in Kansas, I  dreamed of knowing how to make lasagna from scratch.  However, time was always an issue!  I did not want to spend too much time in the kitchen cooking up a new meal. I wanted something healthy, delicious, and of course, less time-consuming. So, I gave up my quest to learn how to make lasagna until last year when I made my very first easy lasagna for the Faithful Families classes at the Islamic Association of Raleigh. It turned out so well, which was a pleasant surprise!  Like many people, I don't always get recipes right the first time – but this one was perfect off the bat.
So, after making this Faithful Families recipe a couple of times, I decided to tweak the lasagna to my own taste by substituting the beef with a variety of vegetables. And lo and behold! It was really 'veggilicious'!
Here's the recipe:
Ingredients
16 ounces of uncooked, whole grain egg noodles
2 tablespoon of olive oil
2 small onions, chopped
8 ounces of sliced mushrooms
1 red bell pepper, chopped
1 clove of minced garlic
I bag of fresh kale, roughly choppped
12 ounces of fat free cottage cheese
1 cup reduced fat shredded mozzarella cheese
I can unsalted diced tomatoes
I cup water
½ teaspoon parsley
½ teaspoon oregano
1 teaspoon of Italian seasoning
1 jar of vegetarian spaghetti sauce
Instructions
Use a skillet to sauté the onions and garlic in olive oil until translucent.
Stir in diced tomatoes, red bell pepper, mushrooms, water, parsley, oregano, spaghetti sauce and Italian seasoning. Bring to a boil.
Add 1 cup water and uncooked pasta. Cover and cook on medium heat for 15 minutes.
Stir in cottage cheese and kale. Cover and cook for 5 minutes.
Stir in 2 cups of mozzarella cheese. Sprinkle the remaining cheese on top.
Cover and remove from heat. Let stand for 5 minutes to melt cheese.
Let us know how you like the recipe by leaving a comment on our Facebook page or Tweeting us (@FFESMM).  Can't wait to hear what you think!