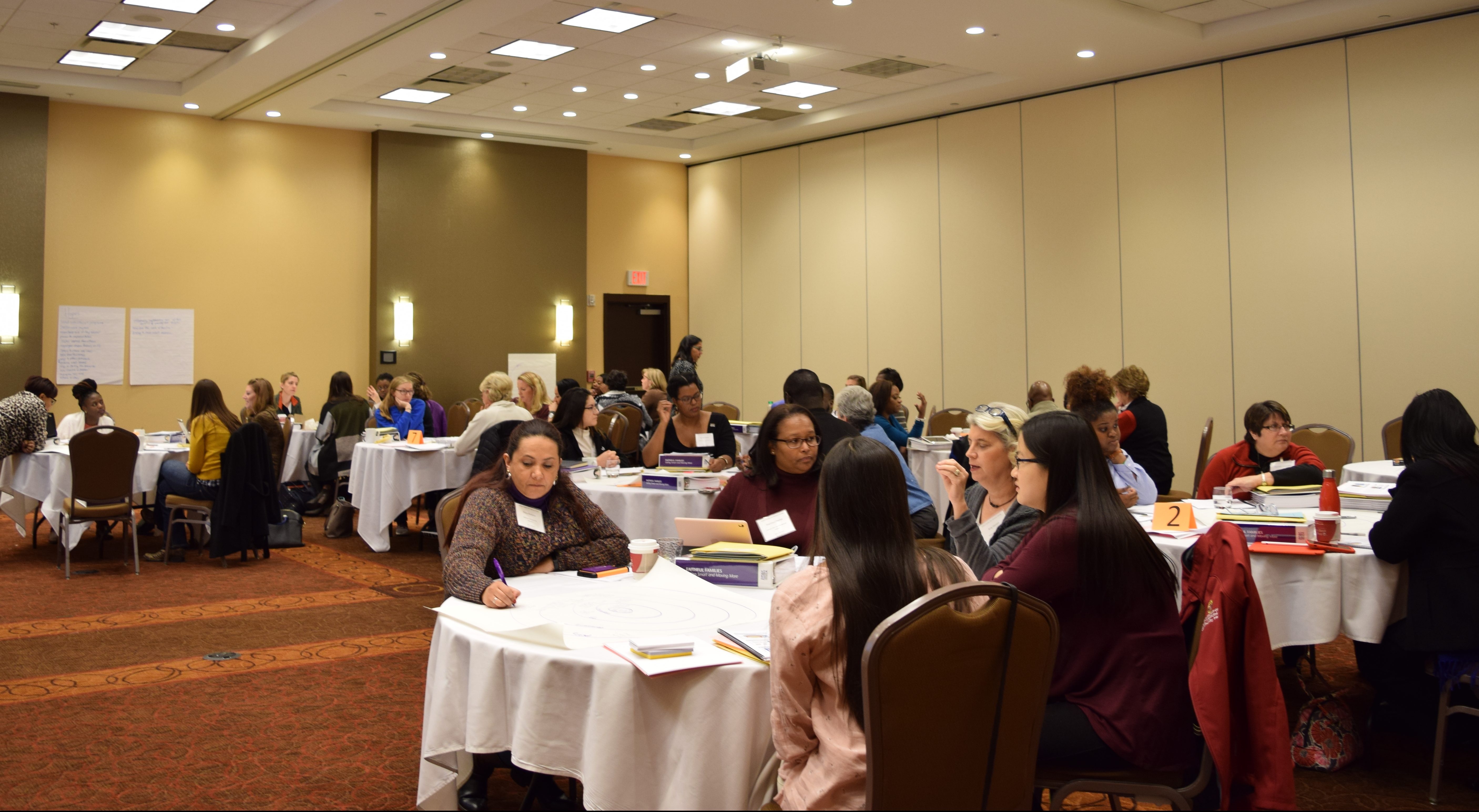 On December 13th and 14th, we held the first in-person Faithful Families training for our national partners in Raleigh, NC.  Five new partnering states joined the Faithful Families national partnership, and we had representatives from thirteen states across the U.S.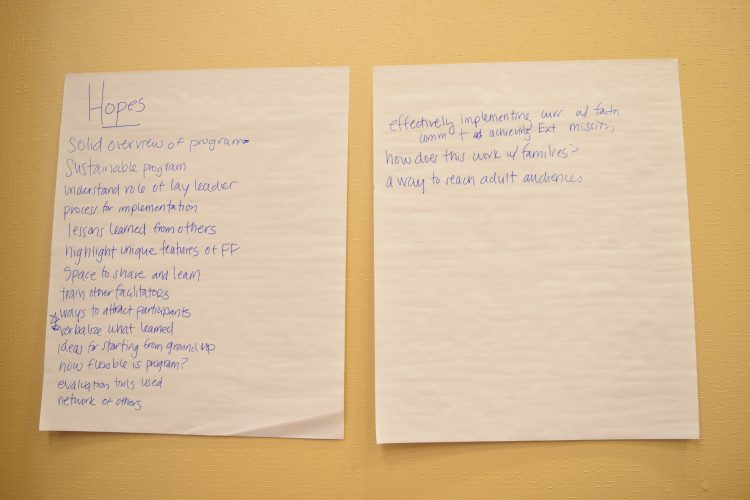 The training started with activities that helped participants to think about the strengths and assets that their organizations or programs bring to work with faith communities.  Drawing on these strengths, they reflected on some of the challenges they might face in working with religious organizations and brainstormed how their assets could inform or help them to overcome those challenges.  To aid in this discussion, they heard from Reverend James Kenady, with the University of Illinois at Chicago's Partnership for Health Promotion, who reminded everyone present that this work is all about building relationships.  This work takes time, but building strong relationships helps religious leaders know you are serious about working with them, that you hear their concerns and share them, and that you are committed to working with their community for the long-haul.
After a delicious lunch, we spent some time that afternoon reviewing the curriculum, including asking participants to break out into groups to practice teaching a lesson.  The next day picked up where we left off, and started by considering the ways that faith communities could be catalysts for change in their community at large by supporting changes to their policies, practices, and environments to support health.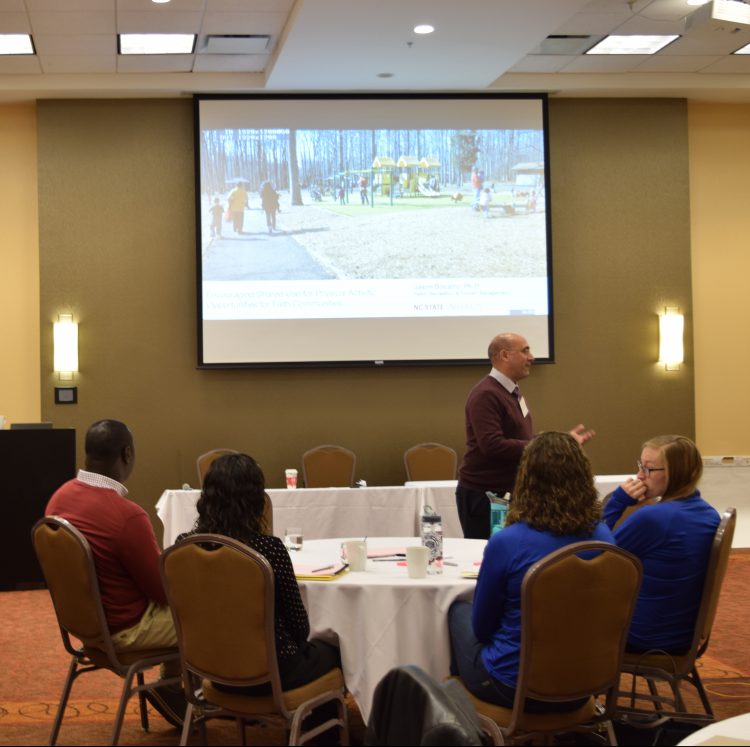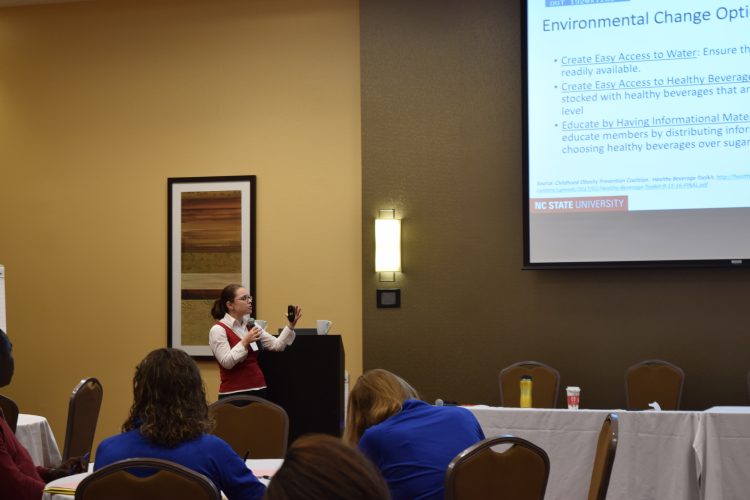 Dr. Jason Bocarro and Dr. Lindsey Haynes-Maslow, both of NC State, shared successstories and ideas about how faith communities could promote access to healthy foods and places to be active, troubleshooting with participants about some potential roadblocks to this work.

To ground this knowledge in practice, we then heard from people who have participated in or supported the Faithful Families program, including Shanicka Porter, Lay Leader at Mount Peace Baptist Church in Raleigh, Lacey Corrick, with EFNEP at the University of Florida, and Reverend Kenady.  Participants were able to ask them questions about implementation, challenges, and promising practices to support faith communities that want to promote health.  Much of the afternoon was spent learning about the Faithful Families evaluation tools and making a plan for implementation once participants returned back to their organizations and settings.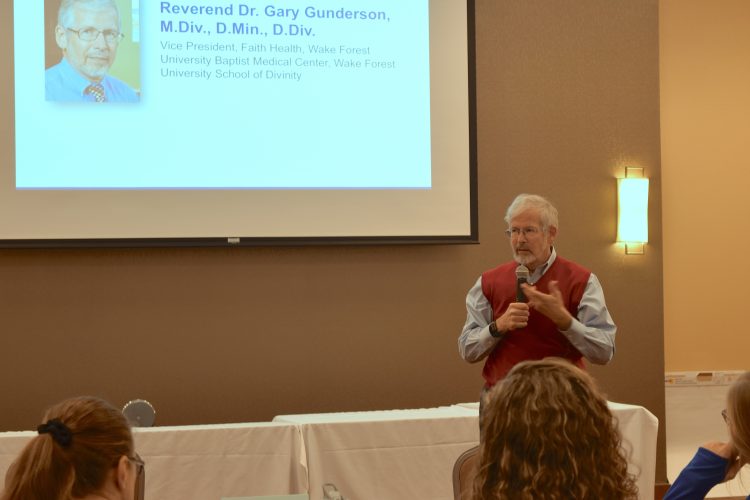 A highlight of the training was hearing Dr. Gary Gunderson ground the two days in his explanation of the "leading causes of life," encouraging each of us to think about how we could promote life, health, flourishing, and assets – rather than focusing on communities and families as diseases, problems, or "issues" to solve.  This talk was a fitting way to end our training, because we spent two days talking with participants about how this work is about the process – about building relationships, establishing trust, understanding assets, and partnership with communities of faith.  Yes, we have a curriculum and resources to help you do that, but they are just tools in your toolbox. The bigger goal is helping each of our national partners to engage communities of faith in the broader work of health in their communities.  We're here to help you think through how to do that.  If that's something you'd like to do, there are several ways to get involved:
Attend this year's in person training (dates TBD)
Join our quarterly national calls
Sign up to receive our newsletters
Let us know how we can help!
Thank you to all of our presenters and participants.  It was a wonderful two days, and we can't wait to continue this journey to promote health – and life – with you!