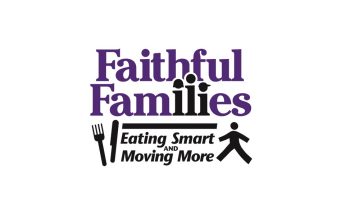 We are excited to announce that we will be hosting our first Faithful Families Summit in 2016!  We hope that you all can join us.  The summit will feature two special guests, officials from The White House Office of Faith-based and Neighborhood Partnerships. This office builds bridges between the federal government and nonprofit organizations, both secular and faith-based, to better serve Americans in need.
We are excited to welcome two Directors of the Centers for Faith-based and Neighborhood Partnerships: Acacia Bamberg Salatti, from the U.S. Department of Health and Human Services, and Norah Deluhery, from the U.S. Department of Agriculture.
Learn more about the summit, including how to register below.  Hope to see you in May!
Enhancing Partnerships and Creating Connections
For Eating Smart and Moving More
September 8, 2016
8:30 a.m. – 3:30 p.m.
Crabtree Marriott
4500 Marriott Drive
Raleigh, NC 27612
Build and/or expand your Faithful Families programming by learning from experts in the field about: encouraging shared use for physical activity, promoting local foods, engaging food pantries to connect food security and nutrition, and increasing diversity, equity, and inclusion in your faith-based programming.
The summit is for trained facilitators and those currently implementing Faithful Families– in North Carolina and beyond. Attendees will spend time networking and will learn how to expand and enhance their Faithful Families work through community partnerships.
The registration fee is $30.00

The registration deadline is August 25th
Click here to register. Click here for the agenda and more information.
Hosted by:
North Carolina State University
North Carolina Division of Public Health
For questions, please contact:
Kamaria Mason
Kamaria.Mason@dhhs.nc.gov