It is so great reading about everyone's experiences with the Virtual Walking Challenge!  We had amazing individuals and teams participate and feel inspired as we read through individual experiences.  This week we'd love to highlight St. Elmo Baptist Church.
Ms. Cherry was the team leader of the St. Elmo Baptist Church walkers and had members participate from several areas in North Carolina, and even down to Summerville South Carolina.  She did such an amazing job with motivating her team!  Some of her efforts include sending encouraging text messages to team members, informing team members of alternative forms of walking during inclement weather, and calling her team members in the wee hours of the morning to get up to go walking!  Everyone on the team was excited about participating; Ms. Cherry's pastor took the challenge to heart and went over and beyond to do her part for the team.
The benefits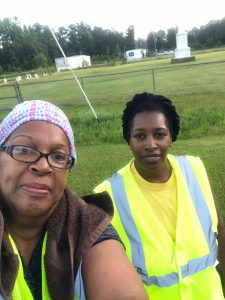 of walking are widespread and far reaching when it comes to your health, but the most noticeable benefit to the members of St. Elmo Baptist Church was that of weight loss.  Before success is ever reached, however, challenges inevitably surface!  The challenging North Carolina heat was an obstacle for many of our teams, and St. Elmo Baptist Church was no exception.  When the weather was not hospitable to walking outdoors, other forms of walking was needed in order to log walking minutes.  Ms. Cherry did a great job in searching for YouTube walking videos online to motivate and encourage team members to keep walking!  Finding these online walking videos were not always easy to find, adding another obstacle to overcome during the Walking Challenge.
All hurdles were overcome, however, and the walkers of St. Elmo Baptist Church did an amazing job completing the walking challenge!  Ms. Cherry shared that she called her walking partner every morning at 5:30, five days a week, to go walking.  When she would call, her partner would respond, "I'm not up, but I'm getting up!"  Ms. Cherry said that she will continue her efforts and will continue to call her walking partner as they encourage each other to keep walking!
Good job St. Elmo Baptist Church!  Your efforts are inspiring!
Please see more quotes and statistics from the Virtual Walking Challenge here