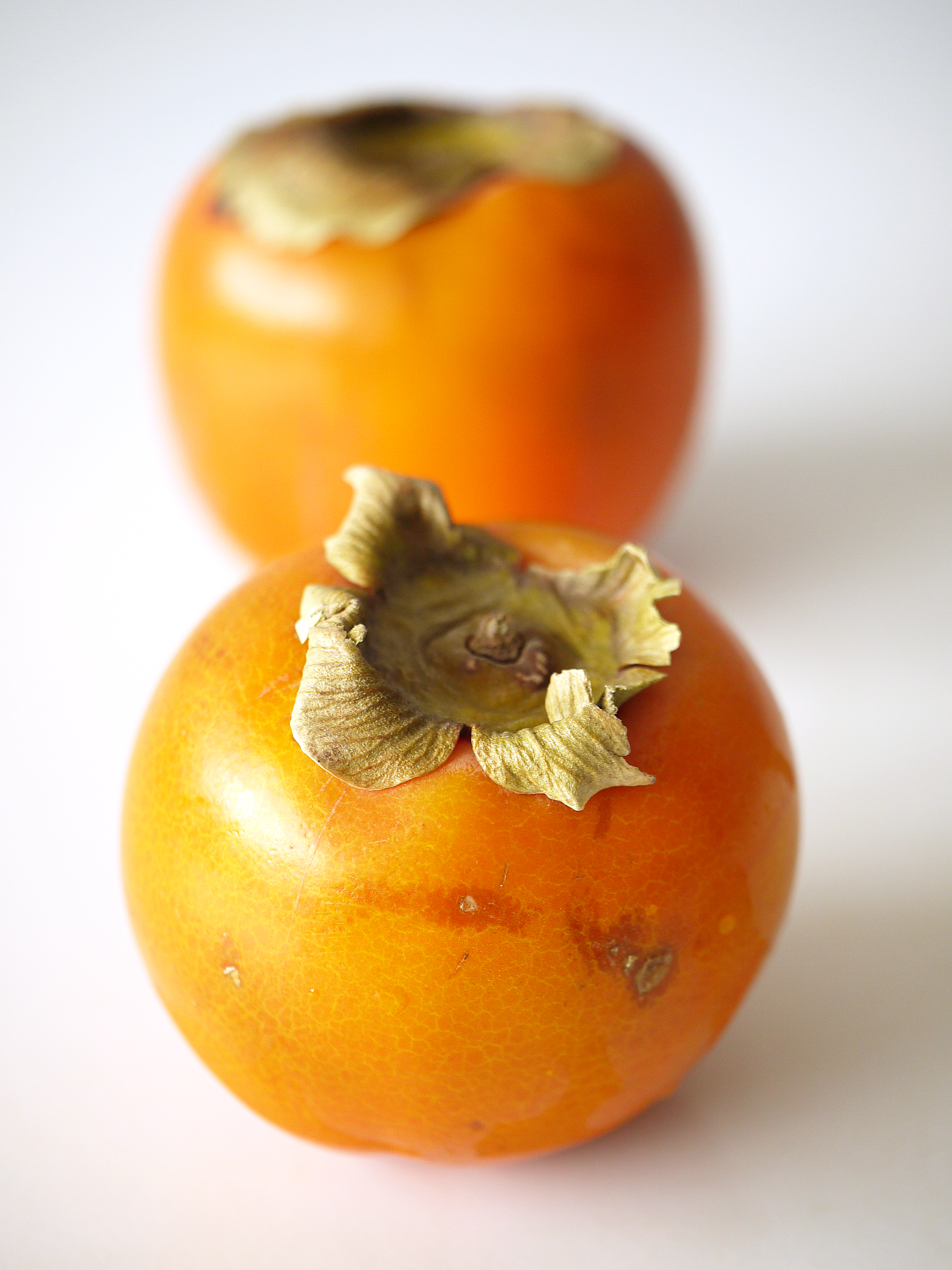 Guest Writer: Maryam Funmilayo
The very first time I got to know of persimmons was last year summer. A friend from Texas came to visit and brought some persimmon fruits from her home garden. Since then, I have become hooked on persimmons.
Persimmons are fruits that are originally from East Asia. They come in different colors such as yellow, orange, and red. The riper they are, the softer and sweeter they become.  They resemble apricots, pumpkins, and tomatoes in unique ways.  They are mostly harvested during the fall and winter season. Persimmons, just like most fruits, are also loaded with vitamins and minerals such as Vitamins A, B, and C, calcium, phosphorus, and potassium.
Persimmons can be eaten fresh, dried, or cooked. To get the most out of this fruit, I combine a variety of 2 to 3 affordable, in-season, heart-healthy fruits along with it to prepare a fruit salad. However, I make sure that persimmons are the bulk of my fruit salad.  Check out this delicious recipe to try persimmons for yourself!
Ingredients:
5 medium-sized persimmons cut in slices
2 green apples, diced
1 cup of green grapes
2 small dates, chopped
¼ cup chopped pecans or walnuts
Directions
Toss the sliced persimmons, diced apples, grapes, and chopped dates in a medium bowl and mix together.
Top with either pecans or walnuts.
Chill and Serve!
Maryam Funmilayo is a Program Assistant with the Expanded Food and Nutrition Education Program (EFNEP).  She teaches Faithful Families classes to the adult female members of the Islamic Association of Raleigh (IAR).