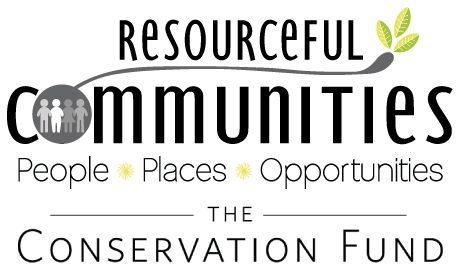 Back in early May, Faithful Families attended Resourceful Communities' Healthy Eating and Active Living (HEAL) Convening, which brought together folks from all across North Carolina to share resources, build skills, and strengthen HEAL programs. We walked away from the workshop with an amazing list of resources and tools for church communities. Justine Post, Faith & Food Coordinator, described innovative ideas of how churches can make the most of their resources to support policy, structural, and environmental changes (PSE) and healthy living. With her blessing, we would like to share them with you!
USING AND SHARING YOUR CHURCH RESOURCES
Churches have so many assets and resources to offer. Most likely, your church is already being used in ways to benefit the community. Whether you are considering PSE changes as part of the Faithful Families program or simply looking for new program ideas, Resourceful Communities' list is full of great strategies that have already been successfully implemented in communities across North Carolina. These ideas can be taken and translated by communities across the country. Take a look and see what makes sense – and is exciting – for your faith community!
What can you do with a FELLOWSHIP HALL?
What can you do with LAND?
What can you do with a KITCHEN?
What can you do with TRANSPORTATION?
HELPFUL TOOLS
Many faith communities find that these tools contribute to the implementation and sustainability of health eating and active living programs.
Starting and maintaining a mobile farmers' market or food pantry might seem daunting for many faith communities. The Cool Bot Cold Storage provides information on how to turn any enclosed space into cold storage for refrigeration.
Volunteers are often the backbone of your program. Sign Up Genius is a free online tool that allows volunteers to stay communicated with one another, and allows people to sign up for certain tasks and shifts related to your programming. It's easy, free, and user-friendly.
Churches across the country are coming up with innovative ways to leverage their resources, no matter how small or limited they might be. We hope this list has given you some fun and exciting ideas to share with your church leaders!
Learn more about Resourceful Communities and browse through their other resources.